March 20, 2017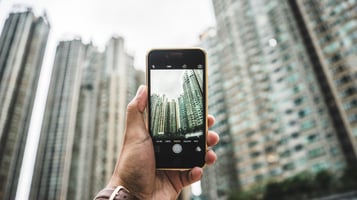 When you started your business, did you give a thought to identity? In most cases this would have been one of your first thoughts:
Without a consistent brand and identity, how do your customers find you?
Move forward to our current "Mobile First" society and where is your identity now? Almost every worker is given access to a mobile device and in some cases this becomes our primary method of communication.
But what happens when your employees call out from mobile devices on behalf of your business? What identity is shown, your corporate brand or an individual user's phone identity? If you permit bring your own device (BYOD) mobiles, will the user's personal phone number appear, representing your business?
Consider the impression this makes on your customers. Which number should they call back? Will they even know it is your business calling if all they see is an employee's mobile number? The business number represents your corporate identity but in most cases a customer will call the mobile number which is devoid of anything but an individual identity.
Now consider how this escalates if you have 100, 1,000 or 10,000 employees. You have an overwhelming number of calling identities representing your brand, when even just two identities is one too many.
Who's calling me?
This can have a very direct impact on your company's processes and customer interactions. Take the service organisation, for example.
A customer calling to book a service calls a single number, clearly associated with your brand. For this initial call into the corporate environment, the called corporate number, the business process, quality management and the customer engagement are all a part of that identity and the customer experience.
But suppose that service involves an "in the field" service worker. Chances are this person will call the customer with his or her mobile. Suddenly the customer experience is fragmented, less polished, and less supportive of the brand.
Will the customer even pick up the call from a number they don't recognize or that does not carry the corporate brand? The customer sees a new identity, an individual one, which in some cases they may decline to accept. An important customer contact has been unnecessarily delayed.
It all boils down to the question: How does your business manage corporate identity in communications?
Best-in-class Identity Management
Providing best-in-class Identity Management is one of the powerful features of Mobile-X from Tango Networks.
An employee on a mobile device of any sort, including a personal device, will place calls to customers from the corporate number.
If the device is personal, Mobile-X automatically separates and manages the dual identities so that business calls made and received come from the corporate number and personal calls use the personal number.
Simply put, Mobile-X ensures business is business and personal is personal.
Now Mobile-X from Tango Networks is the premier communications solution for companies implementing work-from-home, remote worker, teleworker, telecommuting, connected worker and business continuity programs. The solutions are made possible by the most advanced implementation of fixed mobile convergence technologies for the distributed workforce.
Click here to learn more about our solutions for Mobilized Enterprise Communications.
Heading to Enterprise Connect? Register here or use code TANGONET on the main registration site to save an additional $500 off advance rates to Enterprise Connect!
Stop by booth #2408 or click here to book a meeting with us to see our new mobility solution for superior customer experience.