September 28, 2017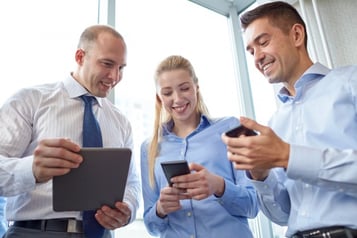 Enterprise Mobility has changed where and when we work and get things done.
Unified Communications (UC) has changed how we communicate and collaborate.
Together, mobility and UC can unlock tremendous competitive advantages and efficiencies for your business.
But deploying these technologies together can pose technical and adoption challenges that you need to prepare for.
Over the last two decades of deployments, several important best practices have emerged for adopting Mobile UC, the merging of mobility and UC technologies.
We have released a new Tech Brief to provide four of these Mobile UC adoption best practices.
Click here to download the Tech Brief to explore these questions:
Get your copy of the Tech Brief today by clicking here.