June 21, 2021
Tango Networks' Mobile-X service has won a 2021 Visionary Spotlight Award from ChannelVision magazine for its breakthrough approach to Fixed-Mobile Convergence.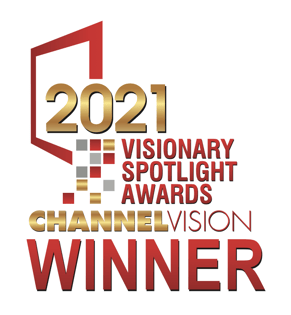 ChannelVision announced the Visionary Spotlight Awards to recognize technologies and communications solutions sold through channel partners such as resellers and communications service providers.
Mobile-X was recognized in the Managed Mobility category, highlighting the service's innovative solution for Mobile Unified Communications.
ChannelVision is a bi-monthly digital and print magazine for channel partners selling all manner of voice, data, access, managed and business services.
In a little more than a year, Mobile-X has won five best solution awards because the service has become a critical communications offering for companies deploying programs for working from home, remote workers and teleworkers, hybrid working, deskless connected workers and business continuity.
Mobile-X is sold only through our channel partners and has quickly become the centerpiece in Work-From-Anywhere offerings that our partners bring to business customers of all sizes and in all vertical industries.
In the issue announcing the award winners, ChannelVision Editor-in-Chief Martin Vilaboy explained that the channel's role in delivering these types of solutions has never been more important.
"After going through the largest ever forced experiment in the history of the workforce and having been pushed along the path toward digital transformation, companies have never been more reliant on – nor arguably had more faith in – their communications, collaboration and connectivity services," he wrote.
Our channel partners reselling Mobile-X-based services unlock new revenue streams, expand customer engagements, and deliver very sticky services that business customers love. Our partners launch differentiated mobile communications for business customers that enhance their service offerings for Unified Communications (UC) and Unified Communications as a Service (UCaaS).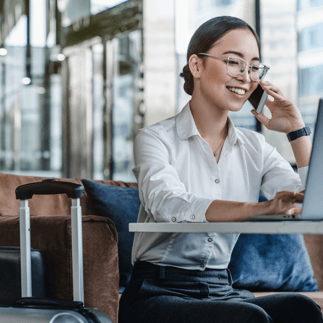 Mobile-X is covered by more than 90 patents for its breakthrough in Fixed Mobile Convergence technologies that deliver true business-quality mobile communications to the distributed workforce both in and out of the office. The Mobile-X service transforms any mobile phone into a full featured endpoint for workers in or out of the office, just as if the employees were carrying landline desk phones in their pockets.
A wide range of companies are adopting hybrid work models, in which employees work from home part of the time, in the office part of the time, and wherever else they may travel. For example a survey by PwC reported that only 21% of executives believe it is necessary for employees to be in the office for a full five-day work week. The survey found that 55% of executives believe three days or less in the office would suffice.
Mobile-X enables workers in a hybrid model to utilize the same consistent, feature rich communications no matter where they are. As explained in our recent trend advisor, a distributed workforce can achieve greater productivity and efficiency when they are tied into a ubiquitous communications platform that features mobile phones as the primary communication device.
Interested in more detail on Mobile-X or reseller opportunities? Fill out the form and we will be in touch.