September 26, 2017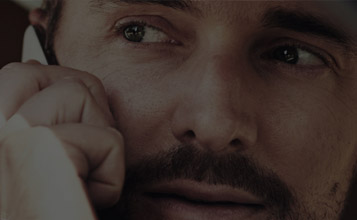 It's become a classic IT trade-off.
We want to give users the most flexible and effective tools for their jobs. But we also need to ensure security and compliance with privacy, call recording, and information handling requirements.
When we consider mobile devices, the compliance challenges grow even greater when the use of personal devices becomes a factor.
Mobile phone adoption is nearly 100% in some regions. In the US, more than 97% of work age adults have a cell phone, by some estimates. More households in the US now have mobile phones than have wireline phones, according to US government figures.
This mobilization trend can be a blessing and a curse.
On the one hand, the availability of all those mobile phones and the comfort level of your employees in using them means you can introduce great communications flexibility. Companies adopt Bring Your Own Device (BYOD) policies to take advantage of all those mobile devices, improving reachability and responsiveness.
But on the other hand, the communications on these mobile devices are subject to the compliance and security rules that govern your company's information handling practices.
How do you maximize the flexibility of mobile communications while preventing security lapses and compliance violations?
Our Mobile-X gives you the ability to enforce compliance policies on the communications used by your employees on any mobile phone.
Mobile X's mobilized enterprise communications solutions can seamlessly connect your employees' mobile devices to your communications systems without messy integration or adoption headaches.
It enables you to use your existing call recording, archiving, security and other tools with your users' mobile phones, just like with traditional landline desk phones. In fact, the platform allows you to extend Workforce Optimization (WFO) and other business applications to encompass your users' mobile devices including BYOD.
Mobile-X from Tango Networks is a key enabling service for modern business communications, including Mobile Unified Communications, mobile workforce communications, and programs for remote working, work from home, telecommuting and business continuity. The service brings next-generation fixed mobile convergence technologies to communications for the distributed workforce.
Contact us today for a personalized demo of how Mobile-X will enable you to make your employees' mobile devices "compliance ready."