November 27, 2019
Cisco Webex Teams and Jabber messaging and collaboration tools are a favorite of companies looking to boost internal communications among employees.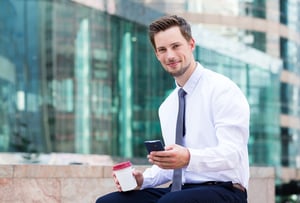 They enhance productivity and efficiency as employee communication and collaboration become smooth and simple.
Now the Tango Networks SMS Texting Solution for Cisco Collaboration enables corporate users of Jabber and Webex Teams to send and receive SMS text messages with anyone on any mobile phone.
That means Jabber and Webex Teams become even more powerful productivity tools, enabling your users to communicate with anyone in the outside world, including customers and partners.
Our Enterprise Text Messaging solution seamlessly converts the internal collaboration messages into external SMS on the mobile network. Inbound messages are likewise converted back to Jabber or WebEx Teams instant messages.
Incorporating a breakthrough implementation of fixed mobile convergence technologies, Mobile-X from Tango Networks dramatically improves mobile communications for a distributed workforce, including Mobile Unified Communications, work-from-home, remote worker, teleworker, telecommuting, connected worker and business continuity programs.
The features and benefits of our Cisco Collaboration SMS Texting solution include:
True single number communications – no more personal mobile phones for texting

Communication by text with customers or clients but protection of the employee's personal number

Fully hosted, cloud-based subscription service – no software or hardware to buy, install or maintain

Works with existing business numbers so voice and texting use a single number

Seamless porting of existing business numbers into the service

Supports integration with compliance tools for monitoring, logging, recording and archiving
Are you a Cisco reseller? Click here to learn more about reselling our Cisco Collaboration SMS texting solution.
Get in touch with us today to see how our SMS Texting Solution for Cisco Collaboration will create new conversations with your customers and partners. Fill out the form below to learn more and arrange a personal demonstration.