October 31, 2017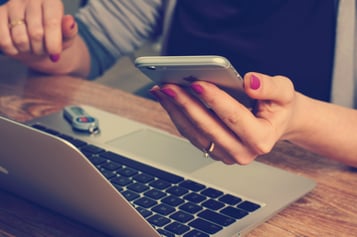 Perhaps no industry has been more revolutionized by today's IT than healthcare.
Over the past two decades, we've seen massive industry changes from innovations such as:
These last two innovations – the rise of Unified Communications (UC) and enterprise mobility – have changed how, when and where we work.
But this newfound work-style flexibility can make ensuring privacy and compliance with corporate data handling and protection policies more challenging.
Busy clinicians need to communicate with patients, colleagues, administrators, insurers and others. At the same time, laws such as the Health Insurance Portability and Accountability Act (HIPAA) in the United States demand that patient information is kept private and secure.
If you manage IT for a healthcare enterprise, our Mobile-X platform enables you to adopt mobility across your enterprise users and give them powerful communications applications such as real-time video. But you can do so while maintaining control over security and policy compliance.
Mobile-X
Mobile-X enables you to extend rich UC to your users on mobile phones and enforce policies using your existing UC systems and compliance and policy enforcement tools.
You will enjoy:
Control and security: Communications from users are automatically routed through your existing corporate communications systems by Mobile-X. That means you can enforce policies and ensure compliance – including centralized recording – with your policy and security controls.
Secure rich communication: Users can trigger secure video conferencing with your video conferencing apps, orchestrated by our platform for high-quality performance and control. This enables mobile-based telehealth applications for remote patient interaction.
Corporate identity management: Communications for your users on mobile phones will carry your corporate identity, not the identity of their personal phones. That provides and important measure of privacy protection for your users on personal devices.
Secure text: Mobile-X can enable users to send SMS messages from their business number (where available).
Mobile-X from Tango Networks is the centerpiece of a wide range of use cases, including Mobile Unified Communications, mobile workforce communications, and programs for remote working, work from home, telecommuting and business continuity.
Learn more about Mobile-X today.