July 19, 2019
Businesses run on mobile communications today.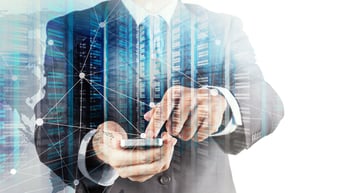 Are your business customers making mobile phones their most powerful business tools?
Our new Second SIM mobile communications solution enables a business user with a Dual SIM phone to turn that phone into a full featured business line.If you are a communications reseller supporting business customers, you can help these customers to unlock the true power of mobility.
Our Second SIM solution provides business users with a SIM that serves as their business number and is directly integrated into their business phone service, PBX or other communications platform.
Mobile-X from Tango Networks is a key enabling service for modern business communications, including Mobile Unified Communications, mobile workforce communications, and programs for remote working, work from home, telecommuting and business continuity. The service brings next-generation fixed mobile convergence technologies to communications for the distributed workforce.
Now business users can activate business features on their mobiles, like forwarding and holding and short-code dialing. They can enforce policy requirements like call recording and call monitoring for compliance and quality assurance.
Meanwhile, the other SIM in the Dual SIM phone remains a personal SIM, maintaining a perfect separation between business and personal communications.
Now you can enable business customers to adopt innovative strategies like "Mobile First" communications, making mobile phones the primary communications tools for employees. As a result, employee responsiveness, productivity and efficiency will be maximized.
We are making this solution available exclusively through our reseller and solution provider partners.
Interested in reselling Second SIM or other Tango Networks solutions? Fill out the form to learn more, or send us an email at Sales@tango-networks.com.
Learn More: Communications Reseller Opportunity - Second SIM