March 30, 2019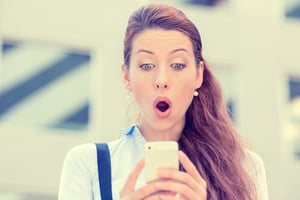 Cisco Jabber is a powerful tool for enterprise collaboration and communications.
Now it is even more powerful: You can give your Jabber users the ability to communicate with people outside your enterprise on any mobile phone, thanks to Tango Networks' Jabber SMS solution.
EWeek Magazine reports that most consumers would rather text with your business than place a call.
ZDnet reports the same trend: "Over half of consumers want businesses to text them back," says consultant Eileen Brown.
How are you taking advantage of this increasingly important communications channel with customers, partners and others who want to connect with your employees by text?
This is an especially critical step if your customer base includes Millennials and other young people, who rely on smartphone text messaging as a main way of communicating with anyone and everyone.
The Tango Networks Jabber SMS solution gives your Jabber users the ability to communicate by SMS texting with anyone on a mobile phone.
So now your Jabber users can send and receive text messages from their business numbers with customers, partners and others:
Jabber users can send and receive mobile network SMS text messages to anyone with no special steps
Jabber SMS messages can be monitored, recorded and archived for compliance or quality assurance
Promotes wider Jabber adoption by your users thanks to new easy-to-use texting communications
Unlocks powerful new communications flexibility for your mobile workforce while maintaining compliance and security
Check out our demo of this powerful solution for raising your Jabber deployment to the next level.
Now Mobile-X from Tango Networks is the premier communications solution for companies implementing work-from-home, remote worker, teleworker, telecommuting, connected worker and business continuity programs. The solutions are made possible by the most advanced implementation of fixed mobile convergence technologies for the distributed workforce.
Want to take a closer look? Just fill out the form below and we will be in touch.
Please Provide Jabber SMS Solution Info