August 21, 2019
Text messaging is king.
That's the finding in report after report: People want to communicate with your company by text message.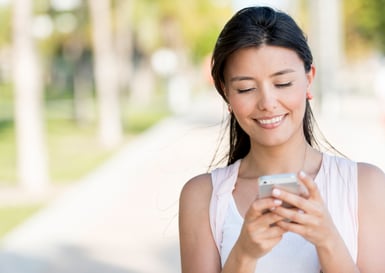 So how you can quickly and efficiently open that important channel of communications with your customers and partners?
If you use Cisco Collaboration tools, then our new SMS Texting Solution for Cisco Collaboration is the answer.
Now companies using Cisco Webex Teams or Cisco Jabber can send and receive SMS text messages with anyone on a mobile phone.
Our service seamlessly converts the internal collaboration messages into external SMS messages. That means your users will be able to use Jabber or Webex Teams to message with anyone on any mobile phone on any network.
Now your Cisco Collaboration users have a powerful new way to engage with customers and partners, unlocking a new conversation tool that is proven to enhance customer satisfaction.
At the same time, your users will be compliant with monitoring, recording and archiving requirements because our solution integrates with your communications recording and archiving solutions.

Are you empowering your employees to take advantage of this critical new communications channel?
Now Mobile-X from Tango Networks is the premier communications solution for companies implementing work-from-home, remote worker, teleworker, telecommuting, connected worker and business continuity programs.
Get in touch with us today to see how easily our SMS Texting Solution for Cisco Collaboration will open up messaging for your team. Fill out the form below to learn more and arrange a personal demonstration.