February 6, 2020
We are excited to announce that our SMS messaging solution for Cisco Collaboration has been certified and published in the Cisco Webex App Hub.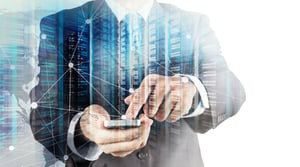 Text messaging is now the preferred way for many consumers to interact with companies.
Our Enterprise Text Messaging solution unlocks that critical communications mode for businesses.
The solution enables a company's employees using Cisco Collaboration solutions to send and receive text messages with anyone on any mobile phone.
This week our SMS Texting Solution for Cisco Collaboration was approved by Cisco for inclusion in the Webex App Hub. It was designated as a "Recommended" solution in the hub. You can get more details here:
https://apphub.webex.com/teams/applications/enterprise-text-messaging-businessmessagingbot-tango-networks
The Webex App Hub is a resource for Webex users to identify and implement apps that integrate Webex communications functionality with other communications and productivity tools.
Our Enterprise Text Messaging solution allows companies to text-enable existing telephone numbers without changing voice providers.
Now you can text clients with your work number!
The turnkey service seamlessly converts internal Cisco Collaboration messages into external SMS messages and vice versa. That means your Webex Teams users can operate their Webex clients to message with anyone on any mobile phone on any network.
Our service also supports SMS texting with Cisco Jabber clients, expanding the user base and value of these collaboration tools.
Now your Cisco Collaboration users can:
Get in touch with us today to see how easily our SMS Texting Solution for Cisco Collaboration will open up text messaging for your team. Fill out the form below to learn more and arrange a personal demonstration.