June 15, 2018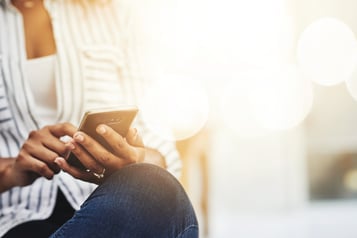 Do you offer products or services to people born after 1982 and before 2000, the Millennials?
Census data shows that this is the largest demographic group of consumers, even eclipsing the Baby Boomers.
If you are doing business with Millennials, are you communicating with them in the way they want?
Perhaps you have set up a call center to provide customer service or sales outreach to customers including the Millennials.
Well, research shows that these young people don't like talking on the phone.
So how do you communicate with the consumers in this huge market segment?
Researchers from Gallup report that text messaging is the dominant form of communication for the age group that includes Millennials.
If you want the Millennials' business, it would be wise to communicate with them how they want, for a better all-around customer experience.
Or will you let them slip away to competitors who are more "Millennial friendly"?
Text-Enabling Your Employees
The answer lies in text-enabling your employees' communications. You can give them the ability to use SMS-messaging to communicate with external customers, patients, partners and others.
Our Enterprise Text Messaging solutions enable your employees to use their mobile phones to send and receive SMS text messages from their work numbers.
Now they can communicate with anyone on any text-enabled device, and that means they have an important new way to communicate with the youngest consumers.
Our solutions can also SMS-enable your company's instant messaging, collaboration and Unified Communications systems, such as Cisco Jabber. Your employees using Cisco Jabber clients can send and receive text messages with external parties not using Jabber.
We have seen that SMS-enabling Jabber actually causes Jabber adoption in a company to expand, thanks to this enhanced flexibility for communicating with the outside world.
SMS texting with Jabber enabled by our solutions is very simple for your users. They send and receive instant messages via Jabber as usual. The Tango Networks solution operates in the background, converting the messages to and from SMS texts for a seamless communication experience with any other user on a text-enabled mobile phone.
Mobile-X from Tango Networks is the centerpiece of a wide range of use cases, including Mobile Unified Communications, mobile workforce communications, and programs for remote working, work from home, telecommuting and business continuity.
In addition, these messages are compliant with your communications recording, monitoring and archiving processes. The Tango Networks solution pushes the messages into your existing compliance tools for recording, logging, analyzing and auditing.
Check out a demonstration of the Cisco Jabber SMS texting solution and contact us to learn more.