May 19, 2020
Companies responded to the COVID-19 pandemic by assigning many employees to work from home.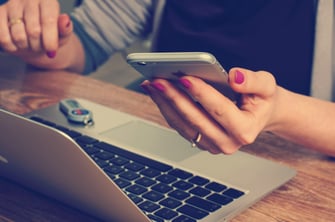 Surveys are reporting that even after offices reopen, many companies plan to make teleworking a permanent part of some employees' assignments.

In addition, teleworking is now central to Business Continuity Planning, which many companies are focusing on to prepare for the next major business disruption.
Business Continuity Planning was a major focus of companies around the world after the terrorist attacks of 2001 disrupted business operations for many.
But nearly 20 years later, communications technology has evolved dramatically, making remote working much easier to implement as part of a business continuity program.
Work-from-home, remote worker, teleworker, and telecommuting programs have received mixed interest from some employers in the past, often because they are concerned that workers will have lower productivity and will waste time.
The good news for these efforts is that modern mobile communications technology means that work-from-home programs can be a productivity booster, not a drain as some companies fear.
But the key is to ensure that company communications are seamlessly extended to the workforce no matter where they work. Mobile-X from Tango Networks harnesses next-generation fixed mobile convergence technologies for better mobile communications for the distributed workforce. Now workers anywhere can have seamless corporate communications, including Mobile Unified Communications,
To learn more, check out our new Trend Advisor about business continuity and teleworking trends:
http://info.tango-networks.com/business-continuity-communications-seamless-remote-working-for-seamless-operations