August 30, 2022
The frontline workforce now can be tied into company communications like never before, thanks to the new generation of fixed mobile convergence technology and our Tango Extend solution.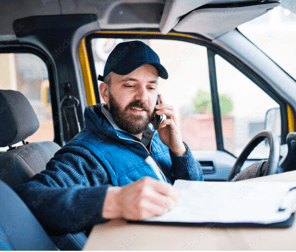 Frontline workers are typically on the go and away from desks and are often a company's primary face to the customer. In-home healthcare providers, repair technicians, installers, and clerks on the shop floor are examples of employees who deal directly with the public but are often out of reach for the corporate communications systems.
But now a company's business communications can be extended to encompass these roving employees and maximize their communications efficiency and productivity.
Today we announced that the Tango Extend service embeds a fully featured extension of the company unified communication platform into the personal mobile phones of frontline workers.
Now the personal, Bring Your Own Device (BYOD) phones of these workers can become the equivalent of a desk phone. That means customers can reach them on business numbers. A worker's call to a customer is identified with the company name and number, significantly improving the customer experience.
As Andrew Bale, our Executive Vice President, puts it: "The frontline workforce is traditionally out of scope of the corporate communications platform. That leads to confusion for customers when they get calls from these workers' personal numbers, leading to missed appointments, extra cost and a poor customer experience.
"Tango Extend solves this problem by embedding the equivalent of a business desk phone into each employee's personal mobile. Now these workers are tied into the corporate communications platform no matter where they go."
The service even permits all business calls and texts for these frontline workers to be captured and recorded for retention or to monitor customer service quality. In addition to extending communications to frontline workers, Extend brings other deskless workers into scope for business communications, such as employees in delivery and logistics, warehousing, and many other sectors.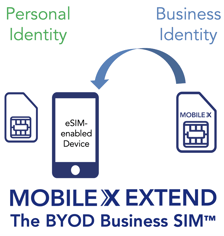 The solution automatically maintains separate personas on the employee's personal phone. Business calls and texts use the business line and personal calls and texts remain private and use the personal identity and number.
Winner of more than 12 best new product and channel awards, Tango Extend employs next-generation fixed mobile convergence technologies that are covered by nearly 100 patents.
Companies use Tango Extend for mobile unified communications, Mobile First and Mobile Only communications, and work-from-home, hybrid and work-from-anywhere working models.
Fill out the form to learn more: