May 4, 2017
The days of disparate communications strategy for business are long gone. People now assume that every channel will seamlessly integrate with each other. Increased regulation in the shape of MiFID II and GDPR are also making business more aware than every of security and control issues surrounding flows of information and data.
Today's call management systems need to intelligently route calls to different segment of fast moving businesses where speed and decision making are crucial. Intelligent learning algorithms are built in to "observe" calls and decide if they should be diverted across a complex call centre environment to customer service, sales, finance or automated FAQ bots.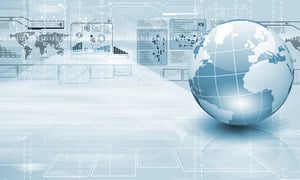 On top of this layer businesses demand a level of reporting and archival which enables then to ensure they comply with and ever changing regulatory landscape through frictionless call recording, while continually pushing training and development for their team members.
The new generation of unified communications tools, like Mobile-X, now enable businesses to literally have it all – Mobile and landline integration, call centre solutions, MiFID II compliance through seamless call recording, intelligent call handling and reporting via Broadsoft compatible integrations giving up to the second data and insight helping to constantly improve their efficiency and profit margins.
Mobile-X from Tango Networks brings next-generation fixed mobile convergence technologies to communications for the distributed workforce. Now workers anywhere can have seamless corporate communications, supporting Mobile Unified Communications, mobile workforce communications, and programs for remote working, work from home, telecommuting and business continuity.
This level of service and integration is where Simetric sees resellers adding real value and sustainability to the channel, it's not enough anymore to simply offer a box to sit in the corner of an office routing calls.
Businesses want and deserve more than that.
Find out how we can help bring all your businesses communications together and ensure you are efficient and compliant.