October 14, 2021
There is something of an exodus underway for a huge part of our workforce in the United States, part of a profound change in how we work.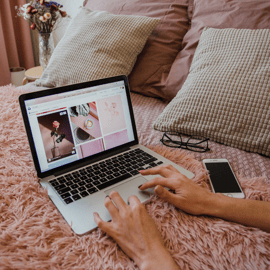 The Wall Street Journal reported this week that cities across the country are offering incentives to attract work-from-anywhere employees leaving the more expensive parts of the country, like California and New York.
Tesla announced it is moving its headquarters from the San Francisco Bay area to Austin, Texas, in part over high housing costs for employees.
If you are an employee whose job can be conducted remotely or away from your traditional office location, why should you continue paying for a high cost of living in a city when you no longer have to go to the office?
If you are a value-added reseller or communications service provider selling business communications, this work-from-anywhere trend means a profound impact on your business too.
When traditional desk phones are gathering dust in empty cubicles … well, how do you as a reseller of traditional communications products and services stay relevant to your customer base?
We will be highlighting the answer at Channel Partners Conference & Expo in Las Vegas next month: business mobile services.
The Business Mobile Revolution
Mobile communications has for a long time been mainly focused on consumers. With the opportunity to move billions of units, the phone manufacturers and the mobile service providers have catered to the interests of the typical consumer user.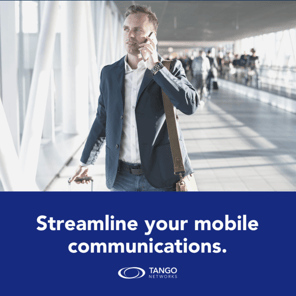 But over the past 10 years mobile phones have eclipsed desk phones as the primary communications tools for most business users as well.
Then last year, this trend accelerated as the pandemic forced millions of businesses into remote working, with work-from-home becoming the norm for many employees for an extended period.
And there we saw how crucial mobile service has become to business communications. While everyone tried out web-based video conferencing with varying degrees of success, the "go to" device for important business communications became the mobile phone.
Massive Shift in Working Models
Fast forward to this spring as companies began to open offices back up. Instead of a sudden return to staffing the office, many companies instead chose to move to hybrid workplace models. Employees would work from home part of the time, in the office part of the time, or wherever they happen to be, whether traveling or in the coffee shop.
Now many companies are embracing a work-from-anywhere strategy and permitting employees whose jobs can support it to place their home office anywhere they like.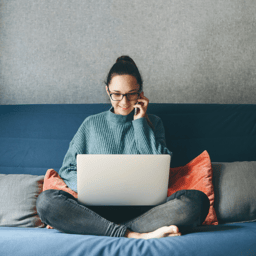 PwC announced last month it would let 40,000 US employees work anywhere they like in the continental US.
Amazon said this week that its workers who can do their jobs remotely will be able to indefinitely, loosening a previous requirement to return to the office at least part of the time.
And business analysts, academics and pundits are busy assessing the impact these trends have on almost everything: commuting, pollution and environmental impacts; productivity; operating and facilities costs; employee retention and recruiting benefits; quality of life and work-life-balance … and on and on.
Will You Make Money with Mobile?
Which all brings me to the technology we will be demonstrating at Channel Partners Expo on Nov. 2-4 in Las Vegas.
Our Mobile-X service is a turnkey service that integrates any mobile phone into a Unified Communications platform, including a UCaaS offering.
It delivers fully featured Mobile Unified Communications thanks to our patented next-generation Fixed-Mobile Convergence technology. It's a mobile native service which means there are no apps to install or manage and no special user training. Users can operate all standard business communications features – like forwarding and conferencing – right from their phone's native interfaces.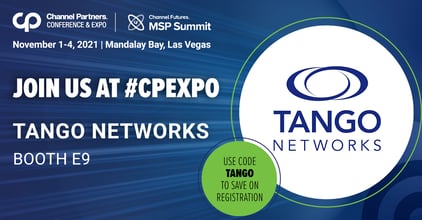 Mobile-X enables a reseller to offer business-class mobile services that are seamlessly integrated with business communications offerings. These resellers are winning major business with companies operating work-from-anywhere, work-from-home and hybrid models. It also is perfect for companies with deskless workers, employees who travel and are always on-the-go, and others with distributed workforces.
That's why we say now is the time for resellers to "Make Money with Mobile" and ride the wave of demand for business mobile services.
Are you a reseller of business communications solutions?
Meet us at Channel Partners to see how you can tap this huge opportunity. Stop by booth E9 to see the Red Shoe Crew from Tango Networks!
Drop us a note at sales@tango-networks.com to set up a demonstration, or just fill out the form below.