March 7, 2020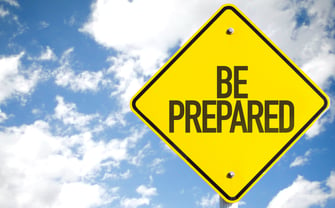 Global Economy. Global Industry. Global Workforce. Global Travel.
As we continue to realize true globalization we are faced with opportunities and challenges.
We have the opportunity to learn, diversify, reach, evolve.
We are challenged by travel, commuting, illness, cost.

The Covid-19 virus is having a tremendous impact on the global workplace.
Corporate travel bans, cancellations and postponement of large events, quarantined team members, significant local economic loss are just a few of the areas where impact is felt.

By adopting a strong corporate policy to enable remote and mobile team members – while still maintaining control over corporate and regulated compliance issues – businesses can be in a position to overcome challenges and realize minimum impact to business.
Mobile-X from Tango Networks is the centerpiece of a wide range of use cases, including Mobile Unified Communications, mobile workforce communications, and programs for remote working, work from home, telecommuting and business continuity.
A Mobile First policy will keep your team engaged, productive and safe.
Let's Connect Virtually
Join us for our Virtual Channel Partners event to see how our new Mobile-X service enables our channel partners to offer new business quality mobile services that truly enable the distributed workforce.
Since Channel Partners Expo has been postponed, we'll be demonstrating Mobile-X at during the virtual event next week when we would have been in Vegas. Keep your team safe while staying productive and compliant.
Make Money with Mobile Now
Mobile-X is a turnkey service that turns your customers' mobile phones into end points for your business communications service.
Now your business customers can go Mobile First and make mobile devices the primary communications tool for the distributed workforce.
Business continuity, corporate resilience and disaster recovery are all enhanced by a Mobile First strategy
You can expand your service portfolio to many more users and become a one-stop-shop for business communications across both landline and mobile.
The service is network native, not a messy over-the-top app-based service with poor quality and a bad user experience.
Mobile-X captures mobile calls and messaging and sends them to a call recording and archiving system. Now you can offer an incredibly valuable service for your customers who want to record mobile communications for compliance or customer service quality monitoring.
Shoot us an email at sales@tango-networks.com or fill out the form below to schedule your virtual meeting to see Mobile-X: