November 22, 2019
Imagine the business transformation that would occur if you could extend uniform, high quality mobile business communications to every worker in your organization.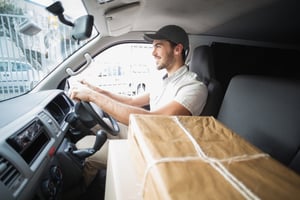 Delivery operations, retailers, healthcare facilities, warehousing, and logistics companies are achieving major gains in efficiency and productivity thanks to the DECT Replacement solution powered by Tango Networks' Mobile-X.
Companies in many sectors have struggled for years with the limitations of Digital Enhanced Cordless Telecommunications, or DECT systems. These include poor device battery life, spotty coverage and high expenses for devices, base stations and landlines.
But now Mobile-X enables you to provide cost-effective mobile phones to all workers and tie them into a uniform mobile voice, messaging and data service that works anywhere on any phone.
That includes giving mobile communications to desk-less, firstline workers who previously would not have had a device because of the expense of DECT or because the workers' duties carried them beyond DECT's range.
Mobile-X from Tango Networks is a key enabling service for modern business communications, including Mobile Unified Communications, mobile workforce communications, and programs for remote working, work from home, telecommuting and business continuity. The service brings next-generation fixed mobile convergence technologies to communications for the distributed workforce.
Our DECT replacement solution includes:
SIM-based mobile communications that do away with DECT devices, base stations and landlines
Full-featured mobile phones with dramatically longer battery life than DECT devices
Cloud-based Unified Communications in direct control of the IT department
A single seamless communications fabric for workers anywhere, including workers who roam
Communications monitoring and recording with compliance tools
Powerful foundation for migration to private wireless spectrum deployments such as Private LTE
Mobile-X gives corporate IT control over mobile communications for the first time. Before now, extending corporate communications to mobile phones depended on poor quality over-the-top Unified Communications phone apps that users hate.
But Mobile-X puts native network control into IT's hands like no other solution on the market, with business quality performance and security and an intuitive user experience -- not messy over-the-top UC apps.
Now businesses can extend highly flexible mobile communications to all firstline workers, producing a more responsive and productive workforce at a lower cost.
Mobile-X is available only through Tango Networks' reseller, system integrator and Communications Service Provider partners.
Interested in learning more? Just fill out the form below or email us at sales@tango-networks.com.