November 11, 2020
Tango Networks has won a Mobile Breakthrough Award, recognizing our Mobile-X service for its innovation in delivering Mobile Unified Communications.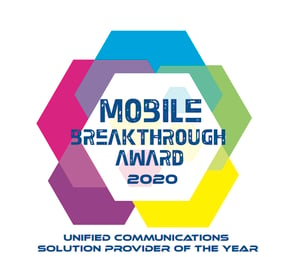 Tango Networks is the "Unified Communications Solution Provider of the Year" in the fourth annual Mobile Breakthrough Awards program.
The program is operated by Mobile Breakthrough, a leading independent market intelligence organization that recognizes the top companies, technologies and products in the global wireless and mobile market.
"Tango Networks Mobile-X is the industry's first mobile service putting businesses in direct native control of their own mobile communications, representing the type of industry breakthrough that our annual awards program aims to recognize," said James Johnson, managing director, Mobile Breakthrough.
"Tango Networks is driving to fruition Mobile UC of such high quality that it is replacing landline UC for businesses going 'mobile first' with communications. Congratulations to everyone at Tango Networks for their innovation and hard work - we are proud to recognize the company with our 'Unified Communications Solution Provider of the Year' award."
Tango's Mobile-X service gives companies real-time native control over voice, messaging and data communications used by employees on mobile phones, empowering company IT to directly manage mobile communications like they do landline communications.

With Mobile-X, users can use the native dialer they know and prefer, operate forwarding, conferencing, hold and other functions, place calls from business numbers and ID, not some random personal number, and record calls without any special steps.
A Cloud-based control plane enables company IT to set and enforce policies for any corporate users' mobile communications for the industry's most advanced Fixed-Mobile Convergence.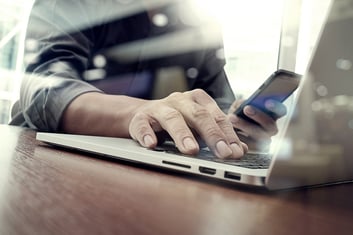 "In today's new world of remote-first business, Mobile-X is now the communications service of choice for many companies operating Mobile Unified Communications, teleworking, remote working, work-from-home and business continuity programs," said Doug Bartek, CEO of Tango Networks.

"Mobile-X turns any mobile phone into a fully featured extension of a company's UC platform, like a user is carrying a desk-phone in the mobile. For the IT manager, it's like a Global Private Mobile Network. We are thrilled to receive this industry recognition for our turnkey service that mobile-enables any corporate phone system with native mobile communications integration."

Mobile-X also enables IT managers to have only one mobile subscription and one SIM for users worldwide and no longer worry about users making business calls with personal mobile numbers. The solution also allows them to record or monitor mobile calls and texts, stop troubleshooting UC apps on a range of devices, route mobile calls to cut costs as well as enforce policies and control security on mobile communications.

To learn more about Mobile-X, please fill out the form below: