March 22, 2019
http://www.tango-network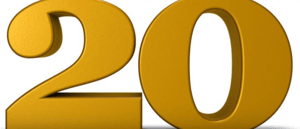 For the second year in a row Tango Networks has been named to the list of 20 Top UCaaS providers by Channel Partners magazine.
Traditional communications players increasingly are challenged by emerging players with innovative approaches to Unified Communications as a Service (UCaaS), according to Raul Castanon-Martinez, 451 Research's senior analyst of workforce collaboration, describing the trends for Channel Partners.
Castanon-Martinez cited Tango as an "interesting innovator" in the space because of our mobile communications services.
The editors said our portfolio of mobile-native services now includes the acquisition last year of Simetric Telecom, which effectively positions our offerings as enabling a global private mobile network for enterprises.

"In February," the magazine added, "Tango unveiled its Mobile-X, a communications service that creates a private mobile network controlled by an enterprise for maximizing productivity of its distributed workforce."
What is a Global Private Mobile Network?
Mobile-X is a new service that creates a Global Private Mobile Network (GPMN) that is exclusively controlled by an enterprise customer. This means that the enterprise IT staff can directly control mobile voice, messaging and data services just like they do other parts of IT.
Mobile-X from Tango Networks is a key enabling service for modern business communications, including Mobile Unified Communications, mobile workforce communications, and programs for remote working, work from home, telecommuting and business continuity. The service brings next-generation fixed mobile convergence technologies to communications for the distributed workforce.
Your IT will have:
One consistent mobile subscription for employees worldwide.
Native communications on employee mobile devices driven by the unified communications platform, without requiring hard-to-use VoIP apps.
Complete control over compliance, recording, security and costs for all mobile voice, messaging and data.
Advanced authentication and security with a foundation for migration to 5G and Private LTE.
Fill out the form to learn more about our Global Private Mobile Network: