June 9, 2020
The Mobile-X solution from Tango Networks has won a Unified Communications Product of the Year Award.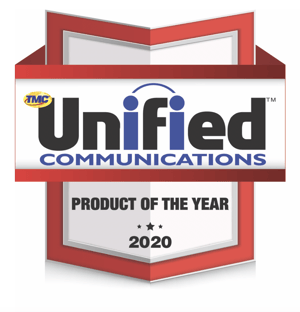 TMC, a global, integrated media company, announced the honor today. Mobile-X and other winners of the 2020 Unified Communications Product of the Year Award will be announced online and highlighted in INTERNET TELEPHONY magazine online.
Mobile-X is a turnkey service that mobile-enables any corporate phone system with native mobile communications integration. The service is perfect for communications to support the mobile workforce along with work-from-home, remote worker, teleworker, telecommuting, connected worker and business continuity programs.
"It gives me great pleasure to honor Tango Networks as a 2020 recipient of TMC's Unified Communications Product of the Year Award for their innovative solution, Mobile-X," said Rich Tehrani, CEO, TMC. "Our judges were very impressed with the ingenuity and excellence displayed by Tango Networks in their groundbreaking work on Mobile-X."
What is the Mobile-X?
Mobile communications are now the backbone of business communications. Fully 80% of business calls involve at least one participant on a mobile phone.
The Mobile-X service turns any employee's mobile phone into an extension of a company PBX, Unified Communications platform, or UCaaS subscription service.
Because Mobile-X is network native, users can operate the native phone dialers to conduct business calling. That does away with the need for over-the-top mobile UC apps that perform poorly and that users hate to use.
With Mobile-X, it's just like employees are carrying their desk phones in their mobile phones everywhere they go. Employees on the road or working remotely can do extension dialing, call transfer, conferencing and other tasks right from their mobile phones.
Mobile-X employs next-generation fixed-mobile convergence technology, delivering a true Mobile Unified Communications experience. Employees on mobile phones make and receive calls using the business number and Caller ID, not their mobile numbers.
Mobile-X puts company IT in direct control of mobile communications for the first time, allowing IT managers to manage mobile communications just like they do other IT systems, including recording or monitoring mobile communications voice and texts.
Learn more
Mobile-X is available exclusively through Tango Networks' channel partners. Send us an email at sales@tango-networks.com or fill out the form to learn more.