August 29, 2019
Collaboration solutions like Cisco Jabber and Webex Teams can have a huge impact on how employees communicate with each other and work together inside companies.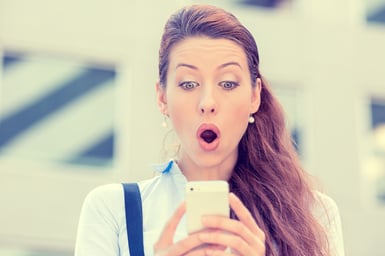 But like so many enterprise tools, the key to maximizing the impact of collaboration is to get employee buy-in. In other words, these solutions will fall short of their potential if no one uses them.
As it turns out, one of our most popular solutions for enterprise communications has exactly that kind of benefit.
Our SMS Texting Solution for Cisco Collaboration enables users of Jabber and Webex Teams to send and receive SMS text messages with people outside your company.
That is, these tools can now be used to communicate with non-Jabber and non-Webex Teams users ... in fact, anyone on a mobile phone.
The result is huge user buy-in, because these SMS-enabled collaboration solutions create a very convenient way to engage with customers, partners and others outside the company.
Our service works by seamlessly converting the internal messages into external SMS that is pushed out onto the mobile network. Inbound messages are likewise converted back to Jabber or WebEx Teams messaging, giving your users a direct way to engage in messaging conversations with external people
Featuring the most advanced implementation of fixed mobile convergence technologies, Mobile-X from Tango Networks supports many use cases for a distributed workforce, including Mobile Unified Communications, mobile workforce communications, and programs for remote working, work from home, telecommuting and business continuity.
Your users will find themselves turning to Jabber or Webex Teams again and again since text messaging is now one of the top forms of communications with customers. And ultimately that leads to more usage of these tools, broader adoption in your team, and ultimately a faster and larger ROI for your collaboration deployment.
Get in touch with us today to see how our SMS Texting Solution for Cisco Collaboration will promote greater collaboration usage and adoption by your teams. Fill out the form below to learn more and arrange a personal demonstration.