May 18, 2023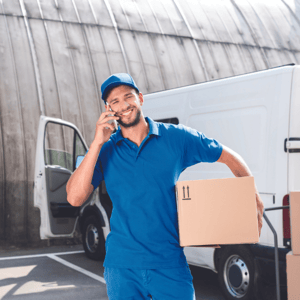 The "gig economy" continues to grow exponentially in the pandemic's wake. That extraordinary period opened workers' eyes to their ability – and desire – to maximize a fulfilling work/life balance by working from home or working fully flexible schedules.
Now modern mobile Unified Communications (UC) technology such as our Tango Extend service enables companies to give gig workers and contractors temporary access to the company's communications infrastructure.
That gives their communications a professional appearance that supports the company brand and identity. The result is maximum communications efficiency and boosted productivity.
Gig Growth
The current tight labor market has only served to help many workers realize the desire of setting their own hours and working where they want. Billions of knowledge workers and frontline workers are able to demand or shop for remote work employment.
For example, a third of Canada's public servants set up pickets across the country recently demanding raises and telework flexibility in one of the largest strikes in the nation's history. A York University law professor goes as far as to say remote work will be "non-negotiable" in the future, and business culture needs to adapt to benefit.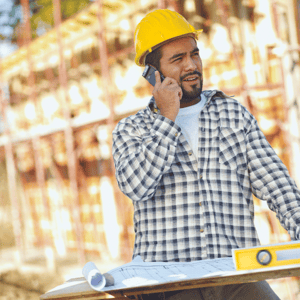 The New York Times reported, "The gig economy, at this point, encompasses not just drivers or repairmen, not just designers or proofreaders, but also retail workers, the armies of itinerant nurses who crossed the country to shifting Covid hot spots and even white-collar professionals like lawyers and consultants.
"Whether they seem like 'gigs' or not, countless varieties of jobs are sliding into the ecosystem of the gig — the world, broadly defined, of technology-enabled temporary employment — and steadily loosening the ties between workers and employers."
Labor economists are hard put to measure gig growth but are certain it's burgeoning. Financial gain, flexibility and control are the primary reasons for the shift, Upwork reported in a 2022 study. It found that 39 percent of the U.S. labor force was doing some variety of freelance work, which represented around 60 million people and $1.35 trillion in U.S. earnings, an increase of $50 billion over 2021.
And those freelancers, independent contractors, project-based workers and temporary or part-time hires report they are more satisfied than non-freelancers.
Gaining with Gig Workers
Meanwhile, businesses cognizant of minimizing labor costs have grown to embrace gig workers as independent contractors.
But the tight labor market for frontline workers requires businesses to find ways to stand out.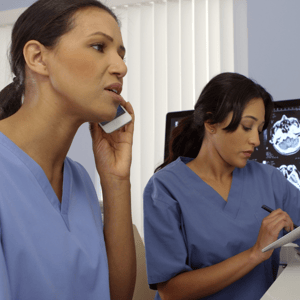 FastCompany reported that non-wage benefits such as remote work make a crucial differentiator in recruiting and retaining frontline workers. Healthcare providers, which are struggling with staffing, can take a cue. Doctors and nurses spend a significant amount of time on paperwork and telehealth, which could be done remotely with the right precautions.
Forbes reiterated in recent reporting that attracting and retaining talent, as well as boosting productivity and business continuity are key factors in work-from-home, remote worker, teleworker, telecommuting, connected worker and business continuity programs.
Possibly the biggest business challenge has been to ensure that company communications can encompass and support these workers while supporting the company's professional appearance and brand.
Forbes wrote, "Remote work poses significant security risks, especially when employees use personal devices or networks."
Furthermore, employees working remotely can't be easily reached by customers by office dialing; and when gig working contractors call customers, they aren't identified as your business but by their private phone number and identity. If your business has communication compliance needs, such as monitoring, capturing and recording calls, the issue is even more complex.
The solution is to retain as much control as possible over communications with true Mobile UC.
Tango Extend: Mobile UC for Gig Work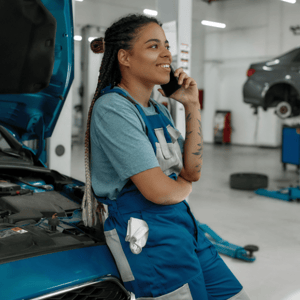 Tango Extend from Tango Networks is the premier communications solution for companies implementing work-from-home, remote worker, frontline worker, teleworker, telecommuting, connected worker and business continuity programs.
The solutions are made possible by the most advanced implementation of fixed mobile convergence technologies for the distributed workforce, including providing temporary access to company communications for contractors and gig workers.
Tango Extend turns any mobile phone, even personal Bring Your Own Device (BYOD) phones, into a full-featured extension of your business communications platform. It gives businesses direct control over an embedded business line on an employee's mobile phone.
That means all business communications use the corporate ID and business number. Tango Extend essentially creates a dual persona in one phone. Employees use their native interfaces for business-class communications and personal use of the BYOD phone remains private and secure.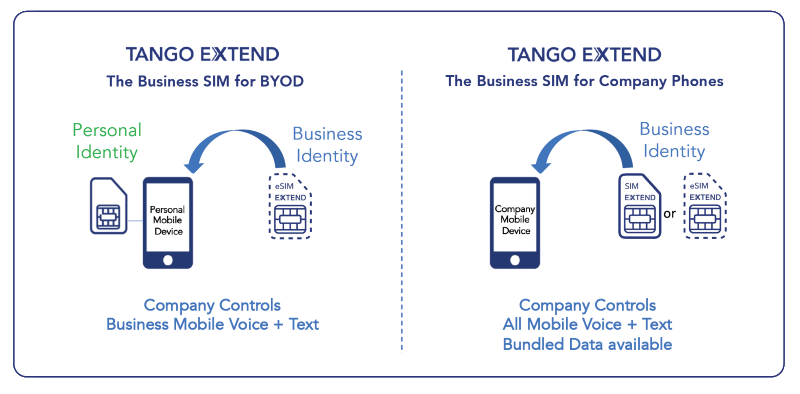 Activating a new line is as simple as scanning a QR code. So even temporary contractors and gig workers can use Extend to make calls or send SMS texts using the company identity, dramatically improving how these workers interact with customers and clients.
Consider an in-home healthcare service that employs gig working healthcare professionals for visits to client homes to provide care.
Say a nurse is running late for his scheduled in-home care visit with a client. In the traditional communications model, the nurse would place a call to the client using his personal phone. The client would see an unfamiliar name and number and likely not pick up. But with Tango Extend, the caller ID and calling number would be clearly labeled as the nursing service and the client would know to pick up.
Extend is simple to use and requires no special apps, phone clients or training. Users operate their phones' native interfaces for business-class communications; forward, conference, hold and other business functions are easy and intuitive.
Tango Extend doesn't rely on unreliable mobile data for voice calls: true mobile network voice and SMS services deliver top-quality communications without using VoIP.
Tango Extend also permits automatic capturing, recording or monitoring of business calls or texts for companies that need to comply with record retention rules or that use recordings to measure customer service quality.
If your company is taking advantage of the increasing availability of gig workers, then Tango Extend can ensure these workers' communications represent your business in the most professional manner. Get in touch today to learn more.