August 3, 2020
The new generation of business mobile communications was the focus of our recent webinar with Comms Business Magazine.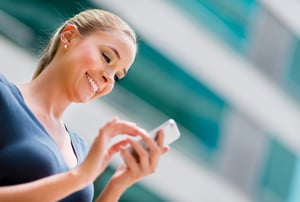 The webinar described how channel partners are unlocking new revenue streams and bringing sticky new services to market using the Mobile-X service from Tango Networks.
Mobile-X is the centerpiece of a wide range of use cases, including Mobile Unified Communications, mobile workforce communications, and programs for remote working, work from home, telecommuting and business continuity.
If you missed it, you can view the replay of the webinar on-demand here: https://view6.workcast.net/register?cpak=3356694180198349&referrer=Tango
A number of questions around Mobile-X have been asked in the webinar and elsewhere in recent weeks. Here are some of the most common questions and the answers:
Question: What UC platforms does the Mobile-X service support? How does it integrate into them?
Answer: The current release of Mobile-X can integrate mobile phones in to the Unified Communications (UC) platforms from Broadsoft (Cisco), Asterisk, LG-Ericsson and Netsapiens. Our service integration is based on SIP so we can extend support to any SIP-based UC platform very easily.
The integration is possible because of Mobile-X's patented cloud-based control plane combined with the universal corporate SIM installed on the user's mobile phone. The control plane effectively enables the phone with the SIM to be a SIP endpoint, just as if it were a standard SIP desk phone integrated with the UC system.
Question: Is Mobile-X able to extend the host system functionality to the mobile, such as call transfer, hold, forwarding, etc.?
Answer: Absolutely, yes. Mobile-X extends these business communications features to the mobile phone and most importantly it enables these features to be used with the phone's native interface. That is a huge leap forward in usability and the user's mobile experience.
Other implementations of Mobile UC require an on-phone UC app. New research from Nemertes shows that the adopting of these apps is very low mainly because users don't like the experience of using them.
Nemertes recently published research showing that only 24.4 percent of surveyed companies had deployed these apps and, of these, only 5.7 percent of the user base actually used them to make calls.
We solve this problem by enabling users to operate standard business calling features using the native phone interface. No special apps or steps are required.
Question: If I have an existing phone system then do I require a SIP phone license for every mobile that I want to integrate with my business communications platform?
Answer: That depends on your UC platform and your licensing for it with your UC vendor. Mobile-X turns each mobile phone into a SIP endpoint and so will be treated like any other SIP device when it is registered on the platform.
Mobile-X is sold exclusively by our channel partners. Interested in learning how you can tap new revenue streams and "Make Money with Mobile"? Fill out the form below to learn more.