July 6, 2021
It has been fascinating to watch the evolution of the mobile business communications reseller community. Now we see the dawn of a new era in reseller opportunities with a fresh generation of mobile communications.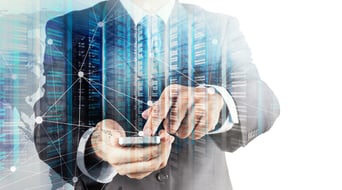 If you have been in the industry for a couple of decades like me, then you remember the early days of mobile business reseller sales.
Back then, a reseller selling mobile phone contracts could generate fantastic margins with very lucrative upfront commissions and resign bonuses. And that was before you consider the enormous channel marketing budgets.
Then phones evolved and the network operators looked for more. Along came secondary connections (data), followed by broadband, fixed line, insurance, 365 service and smart products, all of which became supplemental add-ons. And these are just the ones that stick in my mind.
Then came the game-changer. The revenue-share commercial model arrived, and sorted the players from the pretenders!
The commercial model for resellers shifted from simply earning juicy commissions for contract signatures, to getting paid based on how much the customer actually consumed.
It was tough for many resellers to make this change and some never did. But others took on the challenge and found ways to thrive.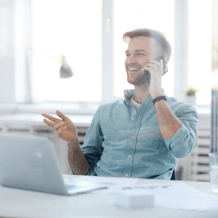 The successful resellers always have a few things in common. They have the ability to change and adapt to new opportunities and market changes. They relish tackling new markets with new propositions. They are enthusiastic about bringing something unique and exciting to market and making a splash.
So where am I going with this?
I recently joined Tango Networks as a Channel Account Manager positioning our unique Mobile-X proposition. In my experience in the mobile market I see this offering as groundbreaking, one of those new propositions that successful mobile resellers know will make a huge impact in their portfolios.
Some of the benefits of Mobile-X for business end-customers are:
Efficiency: Mobile-X enables single number reach as customers increasingly make mobile phones the single communications device for employees.


Reachability & Responsiveness: Mobile-X turns every employee's mobile phone into the equivalent of a full-featured business landline desk phone, with no special apps or training.

That means employees will be reachable and responsive no matter where they work – at home, in the office, in the coffee shop, on the train.

The result? Massive boosts in productivity and work-from-anywhere flexibility for the workforce.


Mobile Communications Compliance: Mobile-X allows mobile calls and texts to be captured and recorded for records retention or for monitoring for customer service quality.
These benefits are possible thanks to the service's next-generation Fixed-Mobile Convergence technology, which is covered by more than 90 patents.
Our resellers likewise are learning that Mobile-X is a breakthrough business opportunity. That's because it enables them to:
Mobile-X is a turnkey offering we sell only through our reseller partners.
So, to those resellers that know me, give me a call and let's see how we can once again work together to continue to drive your business forward.
Learn More About Mobile-X: