March 3, 2020
The migration to mobile is almost complete.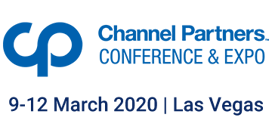 Research shows that the vast majority of business calls now involve at least one of the participants on a mobile phone.
That's why our partners have seen an explosion of demand for their mobile-enabled unified communications services.
And it makes perfect sense. After all, what service could be more important and stickier than one using a device glued to our sides all day, every day?
There still is time for CSPs, MSPs, VARs or other communications resellers considering adding mobile to their service offerings.
Here's why channel partners of all types are choosing our Mobile-X service to create sticky new mobile offerings for business customers:
80% of business calls now include at least one participant on a mobile phone.
Millennial-age employees are baffled by landline desk phones.
Companies of all types and sizes want to go "Mobile First" and make mobile phones the primary communications tool for employees.
Make Money with Mobile Now