May 19, 2022
The Mobile-X Extend service has won the prestigious Mobile News Award in the Innovative Service category.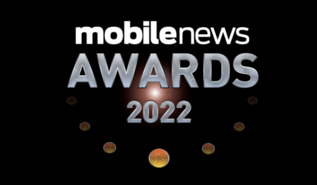 Mobile-X Extend turns any mobile phone, including personal, Bring-Your-Own-Device (BYOD) phones, into a secure, controlled extension of a business communications system. That means all employees of a business can carry with them the equivalent of a full-featured business desk phone.
The Mobile News Awards are given out by Mobile News to recognize innovations in mobile communications solutions. Launched in 1991, Mobile News was the UK's first broadsheet-style trade newspaper for the mobile communications industry.
The awards were announced tonight at a gala black-tie event at the InterContinental London Park Lane.
The Mobile-X platform now has won more than 10 industry technology awards and channel recognition. Covered by more than 90 patents, the platform provides the industry's most advanced fixed mobile convergence technology, turning a SIM in any mobile phone into a business-controlled endpoint.
Companies use Extend to deploy business-ready Mobile Unified Communications, supporting work-from-anywhere programs, including hybrid programs with employees working from home or in the office or anywhere they happen to be.
Because Extend is 100% native so employees can use the devices' native interfaces for operating standard business telephony features such as call forwarding and hold. That means there it requires no training or apps to manage.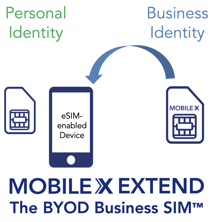 The service provides easy to manage separation of business identities and personal identities, making it the perfect solution for allowing personal devices to be used for business communications. Business calls and texts use the company identity and numbers and can be captured and recorded for compliance or quality monitoring. Meanwhile, the personal calls and texts remain private and use the personal identity and numbers.
Mobile-X Extend is used today by companies for Mobile First and Mobile Only communications, and work-from-home, hybrid and work-from-anywhere flexibility. It brings fully integrated business communications to mobile employees and deskless and firstline employees such as in-home services technicians, service providers and installers.

Mobile-X Extend is available only from our channel partners. Fill out the form to learn more: