July 3, 2020
Analysts report that 80% of business calls take place with at least one of the participants on a mobile phone.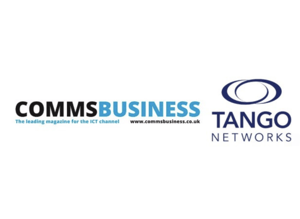 Mobile communications are now the lifeblood of most businesses, expanding the reach of corporate communications and boosting productivity and responsiveness.
That's why our resellers, communications service providers and other channel partners are taking advantage of the hottest new service opportunity to "Make Money with Mobile."
Our Mobile-X mobile communications service enables you to provide mobile communications seamlessly integrated with your business communications offerings.
On July 23, join Andrew Bale, General Manager of Cloud Services at Tango Networks, and David Dungay, Editor of Comms Business, on a webinar about how you can capture new revenue streams with extremely sticky business mobile services.
Register here today: https://view6.workcast.net/register?cpak=3356694180198349&referrer=Tango
Native Mobile Communications for Superior Experience
Tango Networks' Mobile-X is the industry's first offering combining business-class mobility features in a turnkey, channel-ready service that delivers the best user experience.
Traditional over-the-top Unified Communications mobile phone apps cannot deliver a truly business-class communications experience, which is why they are almost universally ignored by users.
In contrast, Mobile-X puts native mobile communications into the hands of our channel partners and their business customers for the first time.
The service enables users to operate business features with their native phone interfaces, while communicating to and from their business numbers. It's just like employees are carrying their office desk phones in their smartphones.
Mobile-X from Tango Networks brings next-generation fixed mobile convergence technologies to communications for any distributed workforce. Now workers anywhere can use seamless corporate communications, including Mobile Unified Communications, mobile workforce communications, and programs for remote working, work from home, telecommuting and business continuity.
In fact, Mobile-X recently won a teleworking technology award for its ability to deliver superior remote worker business communications during the COVID-19 pandemic disruptions.
Learn more about the huge new mobile market opportunity by registering for the webinar today: https://view6.workcast.net/register?cpak=3356694180198349&referrer=Tango