June 22, 2020
The Tango Networks Mobile-X service is a focus of the latest Channel Partners' Coffee with Craig and Kevin Podcast.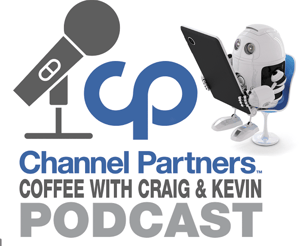 Podcast host Craig Galbraith and Kevin Morris interviewed Pamela Strong, Vice President of global channels at Tango Networks, to learn about Mobile-X.
Mobile-X is a turnkey mobile service that allows channel partners to expand their business service offerings to include mobile services.
"This is really a very exciting time for Tango Networks," Pam said, describing the Mobile-X service as the first Global Private Mobile Network for businesses.
Today's typical mobile services are consumer oriented and lack many of the features needed for true business-class communications.
"You go to the mobile phone store and you buy a phone and a package that are consumer driven," Pam explained. "Then you try to retrofit that package into the business environment."
Mobile-X, on the other hand, is build from the ground up to be a business-ready mobile service with the features and integration capabilities that corporate users need. The service provides direct control over native mobile communications, not a poorly performing over-the-top Unified Communications app.
"We enable your Unified Communications platform to be extended to the mobile community, with all the policies and applications being pushed out and managed by IT departments," Pam said. "It's a really unique value proposition for the mobile worker within the enterprise."
Incorporating a breakthrough implementation of fixed mobile convergence technologies, Mobile-X from Tango Networks dramatically improves mobile communications for a distributed workforce, including Mobile Unified Communications, work-from-home, remote worker, teleworker, telecommuting, connected worker and business continuity programs.
Mobile-X is sold exclusively through Tango Networks' channel partners and CSP resellers. Pam told Craig and Kevin about the many Tango Networks resources that support channel partners, including success managers, sales enablement resources, training and co-op marketing programs, among others.
Check out the podcast in its entirety here:
https://www.channelpartnersonline.com/podcasts/coffee-with-craig-and-kevin-episode-no-79-fusion-connect-ceo-tango-networks/