May 13, 2021
The promise of Fixed-Mobile Convergence (FMC) was realized only partially at best in the last generation of mobile technologies. But now the new generation of FMC based on native mobile services is radically transforming how business users communicate and even where and how work is conducted.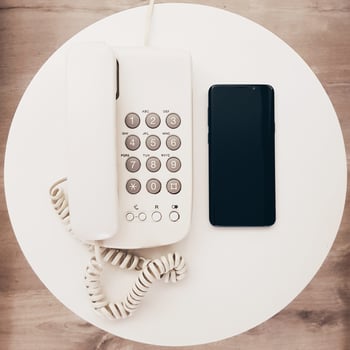 To explore how this communications revolution came about, it's helpful to look at the roots of mobile business communications.
Rewind to the mid 1990s as mobile phones became increasingly widespread.
From the outset, businesspeople loved the mobile phone, enabling them to stay connected and get work done virtually anywhere.
But curiously, the bulk of the innovation and development in the mobile communications world was aimed squarely at consumers.
Phone features and subscription plans were geared toward consumers, reflecting the price sensitivity of the mass market resulting in ever cheaper buckets of minutes. The same economic trend came into play as data services became widespread.
The Business Mobile Blindspot
But on the business side, the business landline remained king and the focus of innovation. Mobile communications seemed almost an afterthought for business communications vendors and their eco-systems.
Instead, innovation focused on broadening the applications used in the context of a typically wired workplace, with collaboration and messaging apps joining voice as part of Unified Communications. Convergence then mainly meant converging communications functionality between the desk phone and the desktop computer.
Then along came Fixed-Mobile Convergence, with the idea that mobile phones could become an add-on to the fixed communications systems. So now calls to my business extension could simultaneously ring my mobile. Or I could use my mobile phone to place calls using my business number.
But these implementations were less than ideal.
The preferred way of converging fixed and mobile communications was for the user to operate an app or special client on their mobile phone. They would need to use that app every time they wanted to make or receive a business call.
And guess what: it didn't work.
The Flap Over the App
Researchers last year reported that only 6% of users will willingly use the designated mobile app as directed by their IT departments. The rest of the users ignore the apps, using instead the native dialers of their phones.
This creates all kinds of problems. Business calls are being made from a random hodgepodge of cell phone numbers, not carrying the business identity, so many recipients ignore them. No business quality features can be offered, such as hold or forwarding, which are important for a quality customer service experience. When employees leave a company, they take the contacts with them if they used their personal phones to conduct business.
In the worst case, an employee using a native phone interface and numbers for business calls could violate compliance regulations that mandate calls to be recorded. The legal implications of this are significant.
The one aspect that this method of FMC got right is that the company IT team has full control over employee mobile communications if employees actually use the app. The communications run over-the-top on the data connectivity portion of the mobile service and so can be directly configured and controlled via the UC platform. But this creates its own set of problems, since data connection quality and throughput vary widely and call quality is easily degraded and not of business quality.
In the end, the dismal adoption rate and performance issues really mean we can't consider this generation of FMC to be anything but a failure.
But now at long last, true FMC that is both simple to use and that meets the control needs of IT is available.
Native Mobile Changes the Game
At Tango Networks, we implemented our first native-mobile FMC deployment more than a decade ago, enabling a mobile oper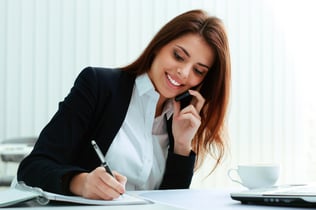 ator to integrate mobile communications directly with an enterprise UC platform.
In the intervening years, we have reached many milestones with this technology and now have more than 90 patents granted and pending on this next-generation of FMC.
At its heart, the technology simply integrates control over a SIM in a mobile phone with the enterprise UC platform. That accomplishes two things:
It gives IT direct control over the mobile communications at the device and network level.
It enables the user to operate the phone's native interface for business communications with no special apps or training.
These capabilities mean that the "native mobile" approach to FMC addresses the chief shortcomings of the earlier FMC method.
Now there is no special app for the user to ignore. All calls, texts and business features use the native mobile interface and require no special steps or training of the users.
IT has direct control of the communications, including routing of calls and messaging and the ability to ensure that communications use the business number and identity. Calls and texts can be captured for recording, monitoring and archiving, using the same tools that are used with landline calls.
The communications quality is business class as well, since it takes advantage of the native mobile network's voice and text communications services. This delivers a consistently superior communications experience than over-the-top apps using the data channel can deliver.
This method of next-generation FMC is growing even easier to implement as the new wave of mobile phones support eSIMs, fully digital versions of SIMs that no longer require a physical card.
'Work from Anywhere' Drives the Use Case
These new FMC benefits are why we have seen such a surge in the adoption of mobile communications as business has dealt with the pandemic and established remote working, telecommuting and so on.
Now, as businesses around the world resume more normal operations, the trend appears to be adoption of hybrid workstyles, with employees continuing to work from home for large portions of the time and beginning to travel for business once again.
The new normal naturally makes the new FMC use case more attractive. If you want consistent, reliable, business quality communications and a seamless user experience, then make mobile phones integrated with the UC platform the primary method of business communications for Mobile Unified Communications.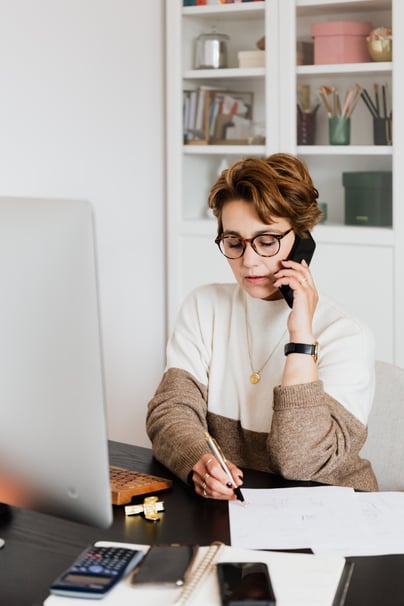 This is called "Mobile First" communications. In many instances we have seen enterprises embrace this model to the extent that they go "Mobile Only."
Cord-cutting in this form makes perfect sense. If you truly want to enable your employees to "Work from Anywhere" then tying their business communications to a fixed piece of wire no longer seems viable.
In fact, it's safe to say that Fixed-Mobile Convergence is soon to lose the "fixed" part.
Looking to the Future
But even more innovation lies ahead as concepts such as Non-Fungible Tokens (NFT) and Private LTE change how we think about individual identity and how we manage connectivity.
NFT uses blockchain technology to permit the creation of a unique digital asset. Today's implementations of NFT are primarily used to associate non-replicable pieces of digital art and similar unique items. But it is a short step for NFT to start being used for associating and managing a unique identity of an individual, effectively an NFT avatar that represents that individual in the digital world.
The NFT identity avatar combined with eSIM technology mean that highly tailored mobile services could be provisioned and torn down on-demand in the right combination for a particular individual user's needs at any given moment or in any given context.
I'll explore more of these innovations in a future posting.