June 3, 2021
If your sales employees are using their personal mobile phones and numbers for work calls, they could be taking your business with them when they leave your employ.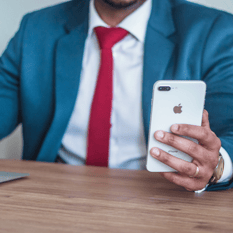 For more than 20 years, mobile phones have been the communications devices of choice for many sales people. The reasons are obvious: using mobile phones make you more reachable and responsive, which are keys for closing a sale.
But in many cases, these employees are communicating using personal phones which are outside of the control of your company's IT department or other processes.
Usage of personal devices enables employees to create contact information for your company's clients. Not to disparage employees and their possible intentions, but that information could become what is referred to as business "leakage."
It's a critical question for your sales and revenue generation processes: Are these critical contact details walking out the door with a departing employee?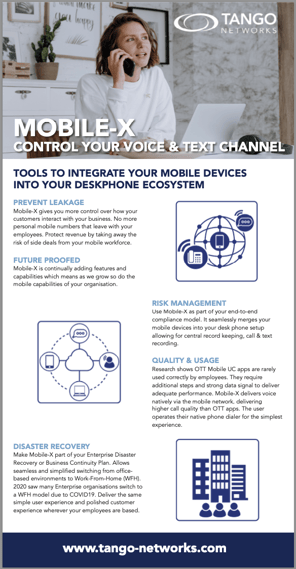 If records of important customer contacts are stored in these personal devices, then the risk is that these customer contacts will not be transferred back to the business if the salesperson leaves the company.
These calls and messages are not logged in the CRM thus missing critical sales analytics on client touch points.
Plus clients with former employees' personal cell numbers may, for whatever reason, choose to follow him or her to their next employer.
As detailed in our new infographic, the bottom line is that your company loses that business.
These points were recently brought home to me. My previous employer allowed us to use our personal phones for business, and as an Account Manager I had many key contacts on my phone. It wasn't until recently, after I left, when I received a call from a major account wanting to upgrade, that I realised this gap in customer service.
When someone new joins a business, then a new number should be issued, either on a separate device or as we do at Tango Networks, with a second SIM. This way you don't need to carry two phones, and you can continue to use the native dialler using contacts on the phone. The great thing is the SIM/Phone learns which line to use for which contact. We can also see when the inbound call is received also whether it is personal or business, allowing to screen out-of -hours work calls.
Protecting that revenue source is crucial and developing Mobile Unified Communications that is in your company's control is the way to go. In the past, some companies have chosen to use clunky apps to control personal cell phone calls, but these apps have proven to have low worker adoption.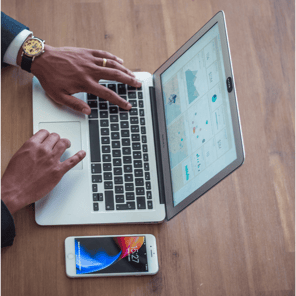 The simplest way to combat possible contact leakage is by seamlessly integrating the mobile device your teleworkers use into your existing desk phone system, including all compliance needs such as text and call recording.
Mobile-X from Tango Networks allows employees to use their mobile phone as a fully featured extension of your corporate voice communications platforms, including the ability to forward calls, put them on hold, activate hunt groups, set up conferencing, operate extension dialing - all using the native interface of their mobile phones.
Making a call is just like the employee always has, except the phone will automatically place the call from your business number.
But unlike traditional BYOD involving personal mobile phones, Mobile-X ensures that control and visibility of all mobile business communication remains with the enterprise. This includes real-time logging of all business calls regardless if the user is on a desk phone, soft-client, or mobile device.
In addition, Mobile-X is keeping pace with all new technologies to keep your business up-to-date. As we've learned from the pandemic, our workplace needs can shift dramatically, and Mobile-X allows you to easily shift with them.
Featuring the most advanced implementation of fixed mobile convergence technologies, Mobile-X from Tango Networks supports many use cases for a distributed workforce, including Mobile Unified Communications, mobile workforce communications, and programs for remote working, work from home, telecommuting and business continuity.
Get in touch today to explore how Mobile-X can enable your work-from-anywhere workforce and reduce the risk of contact leakage.