September 21, 2022
We are excited to announce we've secured our 100th patent for our groundbreaking fixed mobile convergence technology.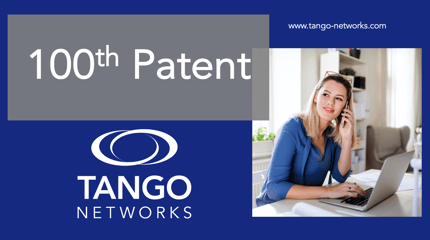 This milestone further demonstrates how we are leading the way in true mobile unified communications, for today's work-from-anywhere world. Our solutions maximize communications efficiency and overall productivity no matter where people work.
Our award-winning Tango Extend service turns any mobile phone into a fully featured extension of a company's communications platform. It enables employees to use their native mobile phone interfaces and use one mobile device for essentially two completely separate identities: personal and business.
Extend permits an eSIM in a personal Bring Your Own Device (BYOD) phone to become a business line.Employees can use native mobile phone interfaces to send and receive business calls and texts using the company identity and numbers. Our services also allow for calls and texts to be captured and recorded for compliance needs or to monitor customer service.
"This innovation milestone signifies how our approach is revolutionizing mobile communications," said Andrew Silver, our Co-founder, CTO and CISO.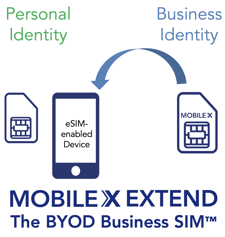 "Our technology enables businesses to gain direct control over the mobile communications of their employees for the first time. Now mobile communications are as easy to control as any other company communications or IT asset."
Winner of more than 12 best new product awards and channel supplier citations, our solutions are used by businesses for Mobile First and Mobile Only communications strategies. The services enable businesses to operate work-from-home, hybrid and work-from-anywhere programs. It also enables businesses to extend corporate communications to mobile employees, deskless employees and frontline workers, many for the first time.
Get in touch to learn more or to find out about our reseller opportunities: