September 27, 2022
The Communications Compliance Crackdown continues as fines rise to $1.8 billion.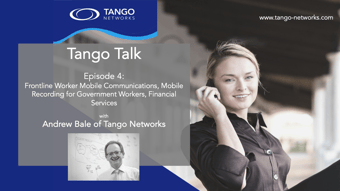 Industry regulators have hit financial services firms with massive fines for allowing employees to conduct business on personal phones and with personal apps.
We'll discuss these developments further in this week's episode of Tango Talk, our periodic vodcast on LinkedIn. Check it out here: http://ow.ly/Zr9v50KOwrx
The Communications Crackdown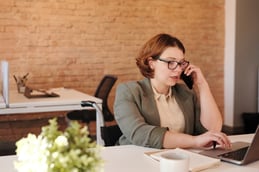 "The sweeping civil probes rank among the largest-ever penalties levied against US banks for record-keeping lapses, dwarfing a $15 million penalty imposed on Morgan Stanley in 2006 over its failure to preserve emails," Fortune reported.
HSBC Holdings Plc and Deutsche Bank AG are also in US regulators' crosshairs as they've also sought information from those firms, meaning fine totals could grow significantly larger. In Germany, financial watchdog BaFin also is investigating how Deutsche Bank executives and board members have used personal messaging and private email accounts to conduct business, Bloomberg reported.
The Shadow IT Problem
It turns out that employees of these firms are using personal mobile phones and personal messaging to communicate with clients about transactions. But finance industry record-keeping regulations in the US and the UK require that these communications are recorded and retained.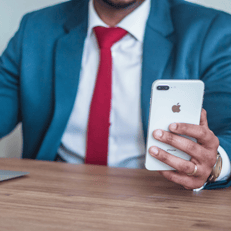 As Sharon O'Dea points out in Rework, this really is a symptom of what's called "Shadow IT." That is, users are finding their IT needs are not met by the systems and tools provided by their company's IT department. So these users turn to personal devices or applications that are out of the scope and control of the IT team.
Industry researchers have pointed out that this is a longstanding problem. Enterprise IT has typically required users to install and use special Unified Communications apps on their phones for business communications. But in a global study of 500 companies, Nemertes Research found that only about 6% of employees actually used the apps as directed by their IT departments.
Recording Mobile Communications
Earlier this year we announced a solution enabling calls and texts on personal mobile phones to be automatically captured for recording, enabling banks and financial services firms to allow employees to use their personal phones but still be compliant.
Our Mobile-X Extend service enables simple capturing and recording of voice and text communications on any eSIM-enabled personal Bring-Your-Own-Device (BYOD) phone. Now financial services firms evaluating phone options for remote employees can let employees use personal phones for regulated communications without violating recording rules.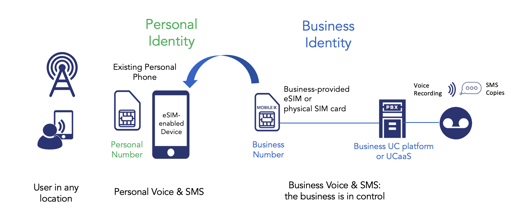 Winner of more than 14 best new product awards and covered by 100 patents, Tango Extend incorporates breakthrough fixed-mobile convergence technology to empower companies to transform operation and boost employee productivity across the board.
Our channel partners are now offering financial services companies compliant mobile communications solutions in the US and the UK.
Companies use Extend to support work-from-anywhere programs, remote workers and employees working from home, hybrid work programs, distributed workforces, deskless employees, frontline employees, and workers on the go such as delivery and in-home services personnel.
Fill out the form to learn more: