September 21, 2017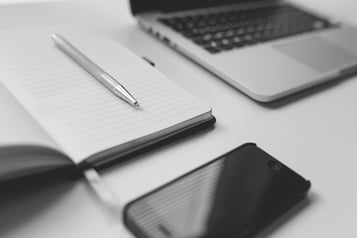 Estimates show that the typical salesperson spends about 20% of his or her time updating CRM records and with other administrative record-keeping and reporting tasks.
That's basically a full day every week that your sales person is not meeting with customers, not closing deals, not selling.
Multiply that loss of selling time across your sales force. You can see how big of an impact this administrative overhead has on your pipeline and your bottom line.
But CRM isn't an option for the modern effective salesforce. It's a necessity.
CRM is cited as the top most valuable sales-enhancing technology, according to a recent survey by CITE Research, studying how companies invest in sales IT.
So how do you get the advantages of CRM without losing 20% of your sales capacity?
The answer lies in streamlining the sales recordkeeping process by using another key piece of technology: mobile phones.
The CITE Research study shows that smartphones are also among the top three most valuable sales technologies deployed today.
The beauty of these mobile devices is not only the flexibility and reachability they provide. It's also in how they can be integrated into business applications.
And integrating your sales team's mobile devices into your CRM workflow is where mobility moves beyond being a convenience into being a serious strategic advantage.
Automatic Sales Call Logging
This is why we introduced our automatic sales call logging solution with our Kinetic platform.
The solution automatically captures phone calls to customers that your sales people make on their mobile phones. Call details are logged in your CRM system, such as Salesforce.com CRM.
The details are attached to the right contacts and account records in your CRM, and our solution even lets your sales team members dictate notes that are transcribed and placed in the records. This cuts hours of administrative overhead that eats into selling time.
The automatic sales call logging process is intuitive and requires no special training or steps for your team to adopt.
Click here to see the demo video of our Salesforce integration solution.
Contact us today for a personalized demonstration of how our Kinetic platform will boost the productivity of your sales teams both inside and outside the office.