April 13, 2017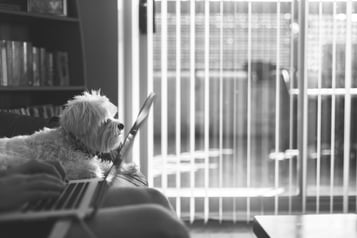 Thanks to a range of new technologies, we're slowly saying "goodbye" to the 9-to-5 workday.
But as the workday evolves, IT departments need to make sure they can enforce polices and exercise control over communications outside traditional hours.
That includes enforcing the required recording, archiving and quality assurance policies on employee communications on mobile devices in all places and at all times.
So long to 9 to 5
Many people now work before and after these traditional workday hours, leading many to observe that the 9-to-5 workday is dying.
The trend means that much of this work is taking place outside the office. Now 24% of workers do some or all of their work at home, according to the US Bureau of Labor Statistics. Among college educated workers, 39% do some or all work at home.
Some companies, including a Fortune 500 firm, have experimented with abandoning set work hours altogether for some groups. As described by Bloomberg recently, a Fortune 500 firm found that tried the approach found that employee satisfaction rose without affecting work output.
And workers themselves seem to favor employers that embrace the new flexible workday. According to a survey by CareerBuilder, 59% of workers believe the 9-to-5 workday is an old-fashioned notion, with 49% saying that they check and answer email after hours.
Technologies evolving the workday
The smartphone in particular, along with cloud technologies and related project management innovations, are examples cited recently in an article on SiteProNews as the enabling technologies driving the change in workday.
But smartphone communications taking place outside of traditional work hours should be subject to the same rules and quality controls as those taking place in the office.
This is one of the issues that IT departments face as they look to support an increasingly mobile workforce that operates outside the traditional workday.
How do you ensure compliance with communications monitoring, recording and archiving requirements, such as those in the financial services industry?
How do you extend the corporate quality assurance and workforce optimization tools to mobile workers, like certain contact center employees or field service technicians?
Compliance outside of 9-to-5
The Kinetic Communications Platform from Tango Networks gives you the ability to enforce quality and compliance rules on employees on any mobile phone simply and easily. Our patented platform is a software-defined communications solution which means it integrates seamlessly into your existing communications systems.
Now you can control and enforce policies on employees' mobile devices exactly as if they are phone extensions of your in-office communications system.
This means communications on employee mobile devices can be compliant with recording and logging policies, such as those required in financial services. Or you can extend your quality assurance monitoring and recording tools to cover employees using mobile devices to communicate with customers.
This was the focus of our recent announcement with Verint. Our solution enables Verint's workforce optimization to be extended to employees on mobile devices.
You can enforce these rules using the same centralized recording and monitoring systems you use with your landline systems. Plus, you can use our platform to control communications on employee personal devices, such as in a Bring Your Own Device (BYOD) program.
Now you can give employees the flexibility to work whenever or wherever they need to. But you can do so while maintaining full control and full compliance with quality and regulatory rules.
Contact us today to arrange a personal demonstration of the Kinetic Communications Platform.