May 31, 2017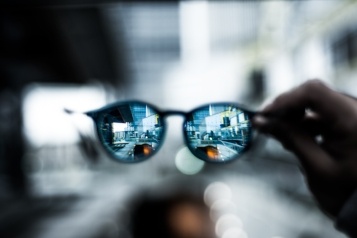 Our partnership with Verint delivering mobilized customer engagement solutions was highlighted in a presentation at the Verint Engage 2017 Global Customer Conference in May.
The Verint customer conference focused on how companies can improve customer engagement and the customer experience.
Our Chief Sales Officer Brandon Larson delivered a presentation at the conference highlighting how mobile devices used by employees can play a critical role in promoting a positive customer experience.
Yet the typical customer experience management tools do not encompass mobile devices. Brandon reports that this blind spot in the customer experience tools means business are losing valuable insights into how the customer experience proceeds with employees using mobile devices.
In fact, mobile device usage by your team can mean important business intelligence is leaking from your mobile workforce.
Fixing the customer engagement blind spot is the focus of our expanded partnership with Verint, which was announced earlier this year.
Our Kinetic Communications Platform enables you to bring your employees' mobile devices in scope of your customer experience quality assurance processes.
Combined with Verint's Customer Engagement Optimization solution, the Kinetic Platform enables companies to extend Workforce Optimization (WFO) processes to field service technicians, sales agents in remote locations, and other employees on-the-go on mobile devices.
As discussed in Workforce Optimization magazine, the combined solutions ensure that communications on mobile devices can be kept compliant with regulatory requirements in addition to the quality assurance and customer experience processes.
Learn more about our new Customer Engagement Mobility solution and contact us today for a personal demonstration.