August 1, 2017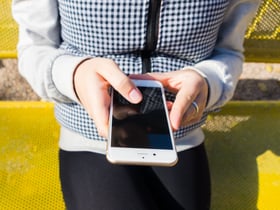 Mobile devices have flooded our workplaces.
The vast majority of work-age adults in the US, for example, own mobile phones, with penetration approaching 100%.
So by default your workforce can be considered a mobile workforce.
At Tango Networks, we have helped companies around the globe to make the most of modern mobility and maximize the positive impact of mobile devices. Companies that have deployed Unified Communications (UC) and mobile technologies can significantly boost employee reachability, responsiveness and productivity.
Here are three best practices for boosting worker productivity in the age of mobile UC.
1. Keep it simple

Many companies recognize the need to extend UC to mobile devices. But they run into problems because the typical mobile clients and apps required for these systems are clunky and painful for users to operate.
The good news is that for many modern phones, the native dialing interface can be directly integrated into your existing UC systems.
The Kinetic Communications Platform from Tango Networks provides seamless integration of mobile devices into your UC environment.
In fact, the platform turns the mobile devices into the equivalent of desk phone extensions. You can manage users, features and other configuration settings for the mobile phones just like you are managing traditional landlines.
Better yet, the system works with personal devices in the Bring Your Own Device (BYOD) environment.
The result is an extremely simple and intuitive user experience. Your users can activate the business calling features of your UC system – conferencing, transfer, hold and others – from their mobile phones directly.
You face much lower support and training costs, higher user satisfaction, and enhanced productivity. Most importantly, you have a significantly improved Return on Investment from your UC systems because of the expanded reach and flexibility of your new mobile UC.
2. Align Mobility, UC and Workforce Optimization (WFO)

WFO and customer engagement systems enable you to monitor, record and analyze your staff's interactions with your customers.
While many companies utilize WFO and quality assurance for employees on landline desk phones, most of these processes are not extended to cover the staff's mobile devices.
Tango Network's Kinetic platform fills this gap in the WFO and quality system deployments. Our Customer Engagement Mobility Solution enables you to automatically extend your existing quality systems to your staff's mobile devices, exactly as if they are landline extensions of your communication systems.
This unlocks important new capabilities. For example, your contact center agents can now transfer calls to troubleshooting specialists who are on their mobile phones and the entire interaction can be captured and analyzed for quality assurance and to gain insights into customer satisfaction.
3. Make policy compliance painless
A chief stumbling block to maximizing mobility for many companies is the need to enforce security and regulatory compliance policies on communications.
In healthcare, for example, companies often have the responsibility to protect private patient data. In financial services, many jurisdictions require conversations about a stock trade or similar transaction to be recorded and archived.
For companies in regulated industries, such security and policy compliance steps are not optional.
But in many cases, the mobile UC clients that enforce such policies are messy and hard to use.
The result? Your employees may do an "end run" around them, making calls outside these apps and clients.
Our Kinetic platform makes compliance painless. The platform enables you to automatically enforce compliance policies across all your employee's mobile devices, including BYOD, using your existing compliance tools.
Better yet, the Kinetic platform encourages employees to follow compliance policies because the mobile devices are seamlessly integrated into the communication process. Your users don't have to operate unwieldy clients or apps. So they are more likely to communicate with the systems that enforce your policies for compliance.
These three best practices for UC mobility are enabling our customers around the world to get more value out of their UC deployments and enhance employee productivity. Contact us today for a personalized demonstration of enterprise mobile UC on the Kinetic Platform.
Contact us today for a demo of the Kinetic Communications Platform.