November 28, 2017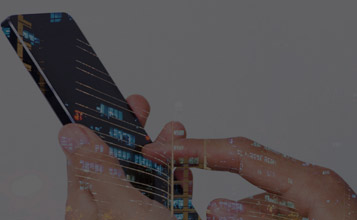 "Free" can be a tempting offer.
Maybe it is a "free" mobile phone client that promises to extend your corporate Unified Communications to your users' mobile phones.
Or maybe it is a "free" third-party communications app such as Skype or WhatsApp that operates "over the top" and your users are conducting business with it without your control or visibility.
Whichever the case, it's a guarantee that many companies end up facing high costs for going with "free."
Enterprise mobility is not optional these days. Virtually every company in every sector has adopted mobile devices to enhance productivity, workstyle flexibility and greater efficiencies. If you intend to remain competitive in your industry, then implementing and managing mobile UC is a must.
So if you are faced with managing a multitude of desk phones, communications systems, communications applications for your user base, it can be tempting to grab one of the free mobile UC apps, slap them on your users' mobile phones, and just be done with it.
In some cases, maybe a group in your organization decides to adopt a free communications app on its own. But while the app might be free to that group, it can end up being a support and administration nightmare for your IT team.
The bottom line is that a decade of UC mobility projects shows that going with "free" can be a costly mistake. Here's why:
Communication Quality: The typical UC app operates "over the top" by using Voice over IP (VoIP) communications, as opposed to a voice service from a mobile carrier. Because data communications coverage and throughput is generally not engineered for voice, these apps end up delivering poor quality, especially when bandwidth-hungry UC apps demand better throughput and consistent traffic handling. The resulting communications are choppy, jittery and certainly not business quality. If your users employ such apps for communications with customers, this will make a less than professional impression. Who needs that kind of handicap when trying to land business?
User Experience: Why do users tend to ignore those UC clients? Researchers have shown that the clunky, non-intuitive interface of the typical UC client leads users to ignore it when it's time to place a call. There simply is no business benefit if the clients are not being used.
Security and Compliance: If you manage regulated users, such as in financial services, then call recording is a must. In consumer-oriented businesses, you might need to monitor customer calls for quality assurance or to integrate communications with customer experience and customer relationship management applications. In healthcare, privacy and security of communications are legal requirements. How easy is it to enforce these compliance policies on communications on mobile devices? It can get especially dicey if your users are downloading and using unauthorized apps that have no connection to your communications systems and compliance systems. Compliance violations can be very costly if regulated communications are not properly managed.
There are some very real - and very high - costs for cutting corners and going with "free."
The Kinetic Communications Platform
The Kinetic Communications Platform from Tango Networks enables simple, compliant and controlled mobile UC for companies around the world.
With the platform, you can manage your employees' mobile communications just like you do their landline desk-phone communications. The mobile phones become extensions of your existing UC systems, enabling you to enforce policies using your existing compliance tools.
Communication Quality: The Kinetic platform works in the wireless network to route your users' business communications on their mobile phones to your corporate UC systems. That means your communications are using the high-quality voice service of the wireless provider, not going over-the-top using "best effort" data communications.
User Experience: The Kinetic platform can enable your users to place calls and activate business calling features using the native dialer of their mobile phones, effectively connecting the "Green Button" of the mobile phone to your corporate UC systems. No other approach to mobile UC is more intuitive or user friendly.
Beyond these benefits, the Kinetic platform enables you to manage user identities for business communications. That means your users' communications will carry the corporate ID and number, not some random mobile phone number. That's especially important if you permit BYOD.
The Kinetic platform also unlocks powerful new UC capabilities, such as enabling your users send SMS text messages from their business numbers using their mobile phones.
Contact us today to schedule your personal demonstration of the Kinetic platform and how it will simplify UC mobility in your environment.