January 22, 2018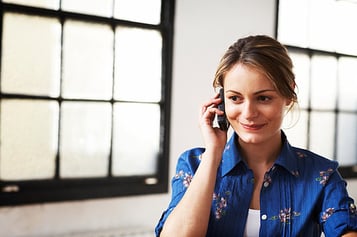 It's been a long time coming. Since two decades ago when mobile phones started flooding corporate environments, it's been a bumpy and interesting road toward convergence.
Convergence of what? Depending on when and whom you ask, convergence can mean many things – and it might be one of the tech industry's most overused terms.
Fixed-Mobile Convergence has been an ongoing trend, as enterprises have wrestled with how to get mobile devices to play nice in the corporate communications environment.
Of course, Communications Convergence eventually evolved into Unified Communications a decade ago, with the blending of voice, video and data applications.
Meanwhile, the platform and service architectures in IT environments have brought about Converged IT Infrastructure and some level of Application Convergence, both of which can impact how our mobile workers communicate and do their jobs.
All of these trends are now being enhanced and accelerated by the introduction of Cloud technologies as part of the convergence migration path.
The new convergence at MWC18
We expect to see the evolution of mobile convergence on full display next month at Mobile World Congress 2018 in Barcelona.
In fact, we're excited to be unveiling a new solution for enterprise communications mobility that harnesses the latest in convergence technologies.
Our new solutions will simplify compliance with mobile recording mandates like MiFID II, enforce privacy controls to comply with GDPR, and maximize the impact of mobile devices for the modern enterprise.
Complimentary Passes Available
Tango Networks is pleased to offer complimentary expo passes to MWC. Click here to request a meeting with our team at MWC and to inquire about obtaining your complimentary pass. Quantities are limited and spaces are filling fast, so contact us today.