July 20, 2018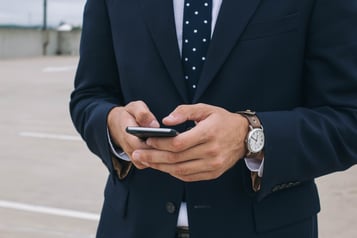 Text messaging is quickly becoming one of the most important ways to communicate with customers.
Worldwide more than 22 billion text messages are sent every day.
That's a staggering amount of communication.
Add to this the fact that young people text more than any other form of communication. That's more than talking on the phone, more than emailing, more than posting on Facebook or Twitter.
So the question for a business that sells products or services to the public is how do you make sure you are communicating with customers the way they want?
Even in business-to-business communications, text messaging has become a critically important way to interact with customers and partners.
Texting with Your Business Number
The goal is to enable your employees to send and receive SMS text messages on the mobile network using their business numbers.
At Tango Networks, our Enterprise Text Messaging solutions enable your users to send and receive SMS text messages from their work numbers using their mobile phones.
In addition, our solutions will text-enable your Cisco Jabber users so they can communicate via Jabber with anyone on a mobile phone.
Learn more about texting with Cisco Jabber here.
The solutions unlock an important new way of communicating with customers, partners and others in the outside world.
In addition, our solutions enable you capture and record text communications for compliance with archiving and retention laws, or for customer service quality assurance.
Going "Mobile First"
SMS enabling your company's business numbers can be part of a strategy for going "Mobile First" with communications.
In a communications context, Mobile First means that your employees' communications tools are first and foremost mobile devices, such as using smartphones instead of desk phones. Enterprises find that Mobile First communications strategies can increase worker reachability, workplace flexibility, and overall productivity.
Teleworking, remote working, virtual workplaces and work-from-home programs are increasingly critical to the operations of many businesses. These programs can all be boosted with a Mobile First strategy.
Contact us today to learn more about how our Kinetic Communications solutions can enable your company to go Mobile First.