August 11, 2017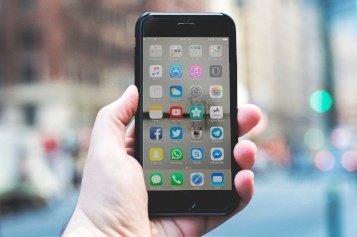 Tango Networks has been named one of the 20 most promising companies to watch by Insights Success magazine!
Citing the dual trends of enterprise mobility and enterprise Unified Communications (UC), the magazine editors highlighted the innovative technology behind the Kinetic Communications Platform from Tango Networks.
"Tango Networks' recognition stems from extending corporate visibility and control to mobile devices with a superior user experience that works across any existing UC environment," the editors said, in describing the Kinetic platform's support for extending UC to a mobile workforce.
In particular, Tango's solutions for Customer Engagement Mobility and call recording and compliance caught the editors' attention and were singled out for praise.
The solutions extend a company's existing Workforce Optimization (WFO), customer experience management, communications quality, call recording and archiving tools to mobile devices that were previously out of scope.
"This is particularly beneficial for companies that manage representatives in the field or industries with a strong focus on financial trading and compliance regulations," the editors wrote. "This sophisticated solution offers valuable intelligence and analytics to ensure mobile-enabled customer interactions are polished, professional and competitive."
But most importantly, the editors said, Tango's innovative team and its blend of experience and creativity are the reason the company deserves to be in the spotlight.
"The business duo leading Tango Networks, Douglas J. Bartek and Andrew Silver, are examples of such prominent personas who work diligently towards consolidating technology and innovation into the company," the editors wrote.
They went on to praise the high-quality team that Tango has assembled to revolutionize enterprise mobile communications.
"Tango Networks has over 50 patents protecting its unique technology, but their employees are their biggest asset," the editors wrote. "From generating the far-reaching ideas that lead to new business propositions, to the technical resources that help turn the ideas into reality, to the personal engagements needed to open the right doors to opportunity, the team is clearly the key to Tango Networks' success."
Read Insight Success's entire review of the company by clicking here.
And to learn more about what the Kinetic platform can do for you, click here to contact us today for a demo.