June 10, 2019
Unified Communications as a Service (UCaaS) is exploding right now, and Mobile Unified Communications (Mobile UC) is driving even more opportunity for Communications Service Providers in the segment.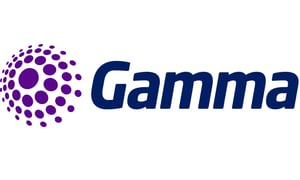 Gartner pegs the annual growth rate of UCaaS revenues at more than 15%, compared to the growth rate of 3.3% across all forms of enterprise UC.
That's why our new partnership with Gamma is focused on enabling CSPs in the UK to deliver Mobile UC services that are in high demand and being requested by business customers.
And now the trend of going "Mobile First" presents a new opportunity for CSPs delivering UCaaS and other forms of hosted communications.
The Mobile First Trend
Mobile phones are already a primary communications tools for many businesses, and we are witnessing a change in the market that sees many companies adopting a Mobile First policy that makes mobile devices the main communications devices for employees.
For example, accounting giant PwC last year announced it would go Mobile First for all 18,000 of its UK based employees.
This strategy produces dramatic improvements in workforce productivity and flexibility, with major boosts to employee reach and responsiveness, and importantly presents a massive opportunity for CSPs. Teleworking, remote working, virtual workplaces and work-from-home programs are increasingly critical to the operations of many businesses and new offerings from CSPs are enabling these strategies.
The critical requirement for this strategy is for the mobile employee to be able to utilize business-class UC on their mobile devices, to provide the same communications quality and user experience that a traditional landline would provide.
That means Mobile UC is becoming a mission critical element for these companies, and it represents a huge growth opportunity for CSPs offering UCaaS.
Mobile-X
In partnership with Gamma, Tango Networks are excited to make available a unique Mobile UC service offering that CSPs can bring to their business customers.
Our Mobile-X service offering enables a CSP to "mobile enable" their UC platform, extending rich UC functionality to mobile devices.
Mobile-X connects your UC service platform to the mobile networks and makes the subscriber's mobile phone into a connected UC device.
Mobile-X:
Extends the features of your UC platform to the mobile with a native connection.
Adds call recording and reporting to the mobilevia your UC platform for compliance with communications archiving requirements.
Provides an intuitive, user friendly experience that is superior to traditional Over-the-Top UC apps.
Gamma is hosting its first-ever Cloud & Infrastructure Roadshow for its platform and service provider customers with a series of presentations, panel debates and updates on the wholesale portfolio of voice, data and mobile products and services.
Come along and join us at the upcoming Gamma workshops in London and Manchester to see how Mobile-X meets your customers' demands.
The events are:
Tuesday, June 18, Manchester
Thursday, June 20, London
Click here to learn more and register for Gamma's roadshow.
Are you a Communications Service Provider looking to raise your business market offerings to the next level? Fill out the form below to connect with us and learn more about Mobile-X and the opportunity for CSPs.