May 25, 2017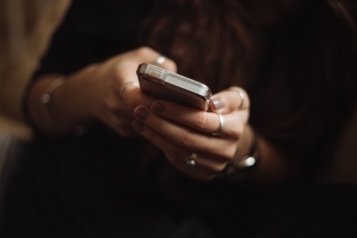 Most of your employees these days are carrying their own mobile phones. If these devices end up being used for work calls, do you know if the communications on them meet your customer care quality standards?
The latest statistics show that far more people in the typical workplace are likely to have a mobile phone than not. For example, personal mobile phone penetration in the US now is 95%, according to some estimates. The proportion of people owning cell phones is more than 97% among those of work age.
That means four out of every five employees have their own mobile phone. What are the odds that these phones are never used for business by your increasingly mobile workforce?
And if they are – if your employee has a call with a customer on their personal device – that communication might take place entirely out of the scope of your customer care quality and workforce optimization (WFO) processes.
Mobile restrictions realistic?
Many companies have put in place policies prohibiting the use of mobile devices during work hours except during breaks. Some go as far as prohibiting employees from bringing personal phones into the workplace at all. But in typical workplaces where safety is not at issue human resources professionals advise against this approach. Instead they recommend more reasonable policies limiting how the personal devices can be used.
But are blanket restrictions of any kind realistic today? If an employee away from his desk receives an urgent voice mail about a customer problem, do you expect him to ignore it even when he could solve the problem with his personal device?
A more realistic approach is to accept that your employees' personal mobile phones can and will be used for work at some point.
In fact, companies embracing this concept find that it can have a dramatic improvement in employee responsiveness and the customer experience.
The key, of course, is to ensure that these communications on employee devices can be brought into the visibility of your customer care quality and WFO monitoring and analytics systems.
Mobile Habits = Company Benefits
We're helping companies around the world to solve this problem by integrating employees' mobile phone habits into quality assurance processes simply and effectively.
It works like this:
The Kinetic Communications Platform from Tango Networks is deployed, enabling any mobile device to become a full-featured extension of your communications system.
The platform supports employee personal devices. It offers powerful identity management features that enable you to manage the work communications on the phone, while keeping the private communications completely private.
Now you can use your existing quality assurance monitoring and WFO systems to monitor, archive and analyze the communications on mobile devices, exactly as if they were your traditional landline desk phones.
The Kinetic platform brings your employees' mobile devices, including personal devices, in scope for your processes to improve the customer experience.
This means that your employees' mobile habits – bringing and using their mobile devices in the workplace – now can work to your advantage. Imagine the powerful flexibility and efficiency of a fully mobile workforce:
Customer care agents who specialize in technical issues or troubleshooting certain kinds of problems can be instantly engaged with customers to expedite problem resolution, even if the specialist is on their personal mobile device. The calls to and from these mobilized specialists are in scope for quality assurance.
Field service technicians can place calls to customers for organizing appointments or to manage on-site issues, and these calls as well are in scope for your customer experience quality program.
Your sales team members can have their mobile calls automatically integrated with your CRM system, cutting hundreds of hours of administrative tasks. Check out this solution in our new video.
Many companies are fully embracing "Mobile First" strategies and retiring traditional landline desk phones altogether, saving costs while improving reach and responsiveness.
Check out more details on our Customer Engagement Mobility solution. Please contact us today for a personalized demonstration.