February 9, 2017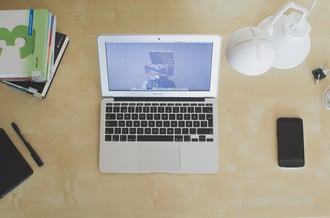 The evolution of communications is fundamentally changing how companies operate.
Nothing has changed how we work, get deals done, move projects forward, or interact with each other in the workplace than the mobile phone.
At Tango Networks, we're proud of the role our Kinetic Communications Platform is playing in that evolution.Roots of Modern Mobility
A decade ago, Tango Networks set out to simplify the introduction of mobility into the enterprise communications mix.
At the time, the need was increasingly clear. Enterprise IT and communications managers faced increasing demands from employees to use the latest mobile devices. The BlackBerry was already changing the rules for enterprise mobility and access to both voice and data communications. The iPhone had just been announced in early 2007.
But introducing such devices into the workplace introduced several challenges as well.
They operated on a wireless network that was completely separate from the traditional landline voice network. The communications would be out of the enterprise's control. Enforcing corporate policies on the communications would be difficult.
At the same time, enterprise communications systems began their own evolution, with the introduction of what would become known as Unified Communications: the combination of voice, messaging, collaboration and other communications applications into a single platform.
Both trends coming together – changing communications applications and changing end-points - made for complex management, policy compliance challenges, and less-than-satisfying user experiences in some cases.
Making It Simple
Our Kinetic Platform was the first software-defined communications solution expressly designed to orchestrate and simplify the complexities of the mobilized enterprise.
In our case, the term software-defined means that our system is separate from, but able to interact with, the enterprise's communication systems. This is especially important for simplifying management and compliance of enterprise communications when companies have a variety of systems in house. A recent report from Wainhouse Research indicated that a third of enterprises run two or more communications systems in production at the same time.
Our platform enables an enterprise to orchestrate these communications applications seamlessly with the end-points, such as mobile devices. At the same time, our platform enables an enterprise to use its existing compliance tools, such as centralized voice recording platforms, to record voice calls on mobile devices, including Bring Your Own Device end-points.
On the end-point side of the communications equation, our Kinetic Platform enables the enterprise managed communications to be extended to any mobile device, with the industry's most intuitive user experience. That includes embedding the device's native "Green Button" into workflows and communications where applicable. These capabilities simplify communications management in even the most open and least restrictive BYOD programs.
We're proud that enterprises around the world now use our platform to manage truly mobilized communications on hundreds of thousands of end-points. With more than 50 patents and numerous industry awards on our platform and its capabilities, we continue to develop innovative ways to simplify the deployment and management of mobilized enterprise communications.
In fact, many of our customers are using the Kinetic Communications Platform to streamline the journey to Mobile First strategies, making mobile devices the primary end-points for enterprise communications and saving costs by retiring desk phones.
If you plan to attend this year's Mobile World Congress, be sure to stop by our Pod #7UP.66 to check out the Kinetic Communications Platform.
Download the latest Trend Advisor on Mobility for the Modern Enterprise.