June 1, 2017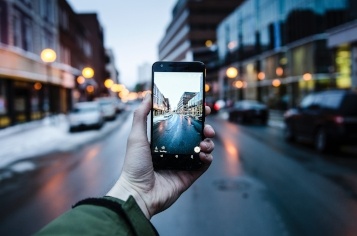 Virtually every company has a mobile workforce these days.
In some cases, your workforce might literally be mobile, such as in logistics, delivery and on-site technical services.
In other cases, a traditionally desk-bound workforce has been untethered. Researchers report that in the typical Fortune 1000 company, workers are away from their desks up to 60 percent of the time, according to Global Workplace Analytics, and half of workers have jobs that is compatible with some teleworking.
A big part of all this new mobility is the fact that our workers now use mobile phones everywhere and all the time. Cell phone penetration in the US, for example, is at 95%, according to the Pew Research Center.
So we have millions of mobile phones in millions of hands. Odds are good that some of these personal devices are being used for business communications. How do you ensure your critical business communications are of the quality you want and follow proper policies for recording and security?
How can you ensure that the calls and texts on these devices are supporting your customer experience processes and quality control? How do you ensure mobile communications compliance?
In other words, how do you keep mobile devices from going rogue?
Taming the Mobile Phone
The Kinetic Communications Platform from Tango Networks enables all your employees' mobile phones to be extensions of your existing corporate communications systems. That includes personal mobile phones.
This means calls to and from the devices use your corporate number and identity, not the identity of the mobile device or employee. Customers see an in-bound call from your main corporate number, increasingly the likelihood that they will pick up.
Most importantly, these calls are now routed through your corporate communications systems, which means they are fully in scope and control of your contact center quality assurance, workforce optimization (WFO) and mobile workforce management tools. You can enforce policies, including recording and archiving, using your same centralized systems that you use for traditional landline desk phones.
Learn more about our mobile enterprise communications solutions and Customer Engagement Mobility solutions. Contact us today for a personalized demonstration.