May 23, 2017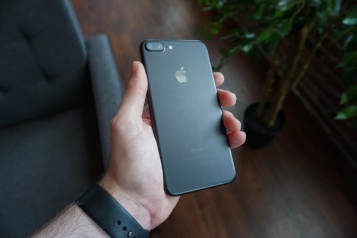 If your business involves communicating with customers using a contact center, then customer engagement quality is very likely at the top of your important success metrics.
Yet many companies continue to operate contact center quality programs that ignored the most common communications device in today's companies: the mobile phone. It doesn't have to be this way, thanks to advanced workforce optimization solutions that encompass mobile devices.
Contact Center Quality to Beat the Competition
Gartner Research Vice President Jake Sorofman makes it clear how important the customer experience is. In fact, he goes as far as labelling it "the new battlefield."
Thanks to rising innovation and increasing competition, Sorofman writes, "customer experience itself is proving to be the only truly durable competitive advantage."
Other research backs this up. Deloitte found that 62% of organizations now view the customer experience with the contact center as a competitive differentiator.
If you depend on consistent, professional and polished communications with your customers, then investing in customer engagement quality assurance and workforce optimization are increasingly essential.
The Contact Center Quality Blind Spot
More and more contact centers are introducing functionality to optimize the mobile workforce.
With employees increasingly relying on mobile phones as their primary calling devices, this strategy makes perfect sense.
Imagine your contact center agent can instantly transfer a call to a technical expert who can quickly solve a customer's problem. And suppose this communication transfer can happen fluidly and rapidly even if the technical expert is away from her desk and is on a mobile device. Better yet, suppose the expert is able to take the call even if she is on her personal mobile device with no special steps.
The quality of the customer's experience in this scenario is very high. With no special effort on the customer's part, the right specialist has been involved in solving his problem. This seamless experience likely will result in much faster problem resolution and quality metrics.
But there is a gaping hole in this scenario. The call to the mobile device is out of scope of the company's customer experience quality assurance program.
This is the contact center quality blind spot. It means a major portion of the communications between your employees and customers are out of your view and control for quality assurance.
So while fully mobile-enabled customer care is a great vision, achieving it is very hard with an incomplete quality assurance program.
Solving the blind spot
The Kinetic Communications Platform from Tango Networks enables all your employees' mobile phones to be extensions of your corporate communications systems.
This means calls on the mobile devices can be monitored, recorded and subjected to analytics exactly like those on landlines. You can do this with your existing quality assurance and workforce optimization (WFO) systems without any special modifications. The platform even supports employees' personal devices in a BYOD program.
Better yet, calls to and from all the mobile devices will use the corporate number and identity, not the identity of the mobile device or employee. That makes for a simpler and more straight-forward customer experience. The customers are not guessing who is calling or declining to pick up a call from a number they don't recognize.
These benefits are available today with our Customer Engagement Mobility solution. You can contact us today for a personalized demonstration.