November 16, 2017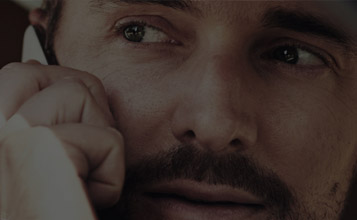 To be competitive in today's business world, mobility is a must.
Employees on the go need to be always reachable, so deals and transactions go through, and your company can respond to new opportunities at lightning speed.
Agile companies run on mobile communications.
But going mobile doesn't mean it's OK for communications to be out of compliance with recording regulations or company policies.
A wide range of companies are required to record and archive communications. So today's mobility-driven businesses can be a headache if you are the compliance officer.
Mobile voice and text communications are traditionally beyond your control. They go over mobile networks with no easy way for you to enforce recording rules.
Maybe your regulated users can use an app on the devices to record calls. But these apps can be hard to use and messy. Employees will do end runs around compliance if the process slows them down.
Instead imagine you could automatically capture and record employee communications on their mobile devices. You could enforce the rules even on employees' personal devices such as in a Bring Your Own Device (BYOD) program.
You could capture all business voice communications and text messages, but leave personal calls and text messages private.
Tango Networks has unlocked true mobility for hundreds of thousands of users around the world. It makes mobile call recording simple by enabling you to use your existing recording systems with your employees' mobile phones.
The Kinetic Communications Platform from Tango Networks takes your employees' mobile phones and turns them into the equivalent of full-featured deskphones, seamlessly integrated with your corporate communications.
The mobile device now acts like an extension of the corporate communications system, so you can have simple, centralized recording of both voice and text communications.
Tango Networks can record the business calls you want to while keeping your personal calls private.
The Tango Networks system offers the industry's most intuitive user experience, keeping users productive and happy – Now your workforce can be both agile and compliant.
This is the power of enterprise communications unleashed. Check out our new animation about managing mobility of your regulated users.