March 8, 2017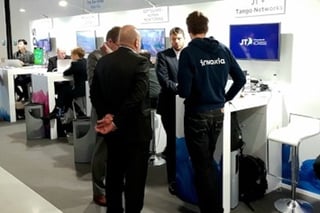 We're excited to share more details on our partnership with JT, which was highlighted earlier this month at Mobile World Congress.
JT is a full-service Tier-1 global consumer and business enterprise provider with a 122-year heritage. Across 11 global locations, JT employs over 600 staff providing products and services to over 1 million global consumer subscribers and 2,177 active business customers.
With our new partnership, JT has launched its "JT Mobile Bridge" which is designed to enable large multinational enterprises to make better use of mobile communications.
Click here to view a video explaining the benefits of mobilized enterprise communications made possible by our partnership.
JT Mobile Bridge can be retrofitted to on-premises PBX systems and offers the ability to extend standard Unified Communications features to mobile devices. The offering also enables regulatory compliant mobile recording capability and integration with Customer Relationship Management systems for streamlined workflow communications.
As our co-founder and CTO, Andrew Silver, said in the recent partnership announcement: "Tango's innovative mobile capabilities combined with JT's international focus enables multinational corporations to truly mobilize their businesses on a global scale. Our partnership will provide seamless enterprise communications on any mobile device, on any network and in any country."
Learn more about JT Mobile Bridge here!