February 13, 2018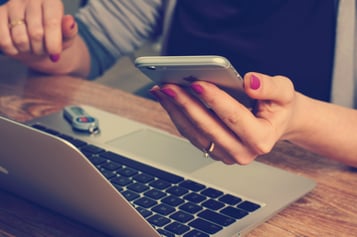 We're excited today to announce the unveiling of Kinetic Cloud, the first cloud-powered service enabling businesses to control their employees' mobile communications as easily as landline communications.
Come see Kinetic Cloud in action at Mobile World Congress 2018 starting February 26 in Barcelona.
Kinetic Cloud fully enables your mobile workforce for maximum productivity and compliance.
The new solution is a communications control service based in the Cloud, offering enterprises a single point of management that integrates their users' mobile communications with their existing UC systems, fixed telephony, analytics, call recording systems and business applications.
Click Here: See Kinetic Cloud at Mobile World Congress 2018

Built on Tango Networks' award-winning technology, Kinetic Cloud is communications control middleware that acts as multi-service "glue." It provides enterprises simple and consistent communications control across regions, operators, applications and devices.
And, importantly, the new solution simplifies complying with mandates like MiFID II, enforces privacy controls to comply with GDPR, and maximizes the impact of mobile devices for the modern enterprise.
Kinetic Cloud can enable you to enforce mobile call recording and text recording for employee phones using the same recording and other compliance systems you use for landlines.
In addition, Kinetic Cloud is a network-based solution that delivers the best quality voice and messaging for business communications. It allows business-owned or BYOD mobiles to present fixed or mobile numbers to the called party.
Kinetic Cloud is fast to deploy and, through flexible APIs, compatible with most enterprise UC business application infrastructure, whether deployed on premises or in the Cloud.
The solution enables business calling features to be activated on any mobile phone, including taking advantage of native phone interfaces to create the simplest and most intuitive user experience. This results in minimal learning curve and easy user adoption.
Don't miss your opportunity to see Kinetic Cloud at Mobile World Congress 2018 in Barcelona.