May 9, 2017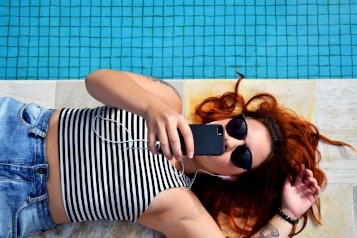 Brace yourself. Here they come.
Just when we got used to the workplace behaviors, attitudes and expectations of Millennials, along comes Generation Z.
And if the work-styles and mindsets of the Millennials were any guide, we can expect Generation Z to be even more techno savvy and gadget friendly.
The Gadget Generation
Generation Z has never known a world without mobile phones. In fact, depending on where you draw the generational dividing lines, members of Generation Z were in elementary school or not even born yet when the first mass adoption smartphones were released.
They learned to use mobile phone touch screens like the rest of us learned to use finger paints.
Now the oldest of Generation Z, those born in the mid 1990s, are filtering into our workplaces. Soon the leading edge of the group will be 21 and graduating from college. In five years, by some estimates, Generation Z will be a fifth of the workforce.
How is your company going to cope with a generation that thinks mobile devices are the only natural way to communicate? Better yet, can this generation bring you great operational benefits with its tech adept ways?
Going Mobile First
There's an old joke that goes:
Q: "What do they call Chinese food in China?"
A: "Food."
Similarly, at some point, we will stop calling mobile phones "mobile phones." They will just be "phones."
And Generation Z is ushering in this new cord-cutting way of thinking. Certainly in their personal lives, members of Generation Z are the most tech-immersed in history. They have been surrounded by screens their entire lives and communicating with mobile devices is natural for them.
The typical member of Generation Z spends on average 15.4 hours per week on a smartphone, according to a study by Vision Critical. That's more than they watch television or use older computing devices like laptops and desktops.
Forward-looking businesses will treat the arrival of Generation Z as a turning point and an opportunity.
Indeed, many companies have already been making the shift to going "Mobile First". If you are in a business where Generation Z is starting to populate your cubicles and workspaces, then you have a workforce that is increasingly primed for this kind of operational evolution.
A Mobile First company is one in which the mobile phone is the primary device for communications. Mobile First companies save costs by retiring expensive landline desk phones. At the same time, these companies can increase employee reach, responsiveness and customer engagement quality when mobile devices are front and center.
Getting Ready for Generation Z
Going Mobile First requires planning and preparation. The main requirements are that you ensure business communications remain professional and simple for both users and your customers.
Key considerations include:
Ensuring users on mobiles can activate standard business communications features such as call forwarding and conferencing.
Enabling mobile devices to work with your company's existing communications systems.
Enforcing quality monitoring or call recording policies for communications on mobile devices.
Blocking mobile usage when it could be unsafe or disruptive.
Integrating mobilized communications with your critical communications processes and workforce optimization systems, such as those for customer engagement and customer care.
Deciding whether your company will support personal devices with a BYOD policy.
If BYOD is permitted, then ensure that corporate phone numbers be used for inbound and outbound calling, and maintain a separation between personal and business communications.
These benefits and capabilities are available to you now with the Kinetic Communications Platform from Tango Networks.
The Kinetic Platform enables easy mobilization of enterprise communications and integration of mobile devices including BYOD into the corporate communications systems.
The platform offers you a simple migration path to Mobile First to support your new workers from Generation Z and generations to follow.