August 3, 2018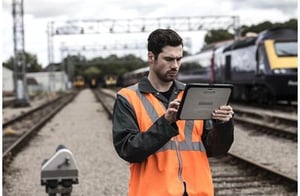 Enterprises continue to grapple with how best to implement mobility in their increasingly distributed workplace environments to support their increasingly mobile workforces.
That's the focus of an article in Land Mobile magazine, outlining the various ways in which mobility is changing enterprise communications and how Enterprise Mobility Management tools are evolving to compensate for new work styles, new privacy regulations and new communications needs.
"Today, virtually every business has a mobile workforce in the sense that pretty much every employee carries a mobile phone – either their own phone or one supplied by their employer," the article says. "Due to the widespread adoption of mobile phone technology, a growing number of companies are embracing the 'mobile first' approach. They are retiring landline desk phones and making mobile phones the primary communication tool for their staff."

The article quotes Tango Networks' Adam Boone as explaining: "Going 'mobile first' means your staffers become more responsive and can be reached more easily. That means collaboration and problem resolution [are] more efficient, with less phone tag and fewer missed connections."
The article goes on to describe a range of ways in which mobile devices are becoming integral to enterprise operations:
"Can mobile devices be easily integrated into your existing calling policies, PBX, cloud communications, business applications, call recorders and so on?" the magazine quotes Boone as saying. "Or does mobility operate in its own silo that requires you to replicate the control and compliance processes all over again, multiplying your IT and user support workload?"
Contact us today to learn more about how our Kinetic Communications solutions can transform mobility in your company.